Do you want to know if the Doogee N100 phone is the phone for you or if Android Pie 9.0 is the best operating system for playing online slots? Then read on.
Review of the physical Doogee n100 mobile phone
Doogee is a small mobile phone company, so don't expect you can walk into any mobile store and find a Doogee phone. Most likely you will have to buy your Doogee n100 online phone from either Doogee itself, Aliexpress, or Banggood. It is hard to even buy the newest Doogee phones from Amazon.
Plus, on top of that, Doogee uses a "preorder" method of sales. They wait until they get a certain number of preorders and then do a batch run. Some sellers have the phone in stock, but many will only show "preorders". This is just the business model that Doogee uses, but take that into account if you are thinking about buying this phone as a Christmas or birthday gift for somebody.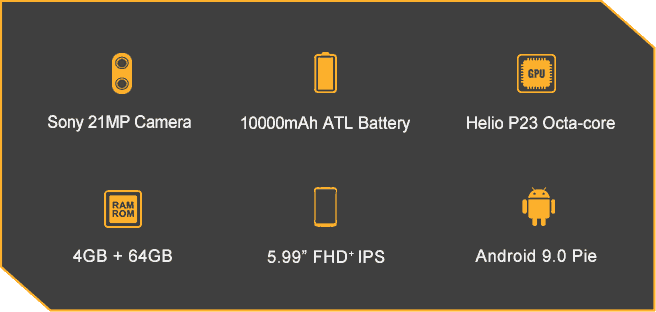 Features that stood out compared to other phones around the Doogee's n100 price range of $158:
100000 mAh battery
4GB ROM and 64 GB RAM
5.99" screen (low end of a phablet screen size – large-sized phone)
Fast charge (3.5 hours). OTG reverse charging. Wireless charging
Back camera of F/2.0 Aperture to capture good low light pictures. Back camera of 21 MP + 8 MP. Front Camera 8.0 MP. Flash
Some "you should know" facts:
Takes a nana sim card. You can't just cut a micro sim card to become a nano sim card, because nano sim cards are thinner than micro sim cards.
Phone dimensions: 16.5 cm high. 8 cm wide. 14 mm thick (not including the camera which sticks out). The camera sticks out about 3 mm. That is the only major negative I will say about this phone. I have this fear that with the camera sticking out the way that it is, that it could easily get damaged. But that just might be my pessimistic side talking.
Note: Be careful when buying a case for this phone. I have found advertisements for doogee n100 cases where the phone's physical dimensions do not match the case's physical dimensions. There are case manufactures that are claiming that cases can fit the Doogee n100 phone without actually trying to fit a physical phone into a physical case. The phone's depth is NOT within the "normal" range, so you need to be extra careful when buying a "universal" case.
If you want to know the official specs for a Doogee n100 phone, you can easily look them up on Doogee's official page or most pages from sellers of Doogee n100 phones.
Review of Stock Android 9.0 Pie
The Doogee n100 comes with a stock version of Android Pie 9.0. The advantage of this is that you do not have clutter. The disadvantage of this is that some features that you may have thought were part of Android were not actually part of Android.
Con – Application Launcher
The application launcher that comes with Android Pie 9.0 sucks. My previous phone was a Samsung with Android 5.0, and it was very easy to move applications to different home screens and delete them from the home page.
But it is not the end of the world, because there are several really good Application Launchers to choose from for free on Google Play. It is very easy in Android's settings to change the default application launcher program.
I have not tried to install any of these third-party applications, so I can't comment on them at the current time.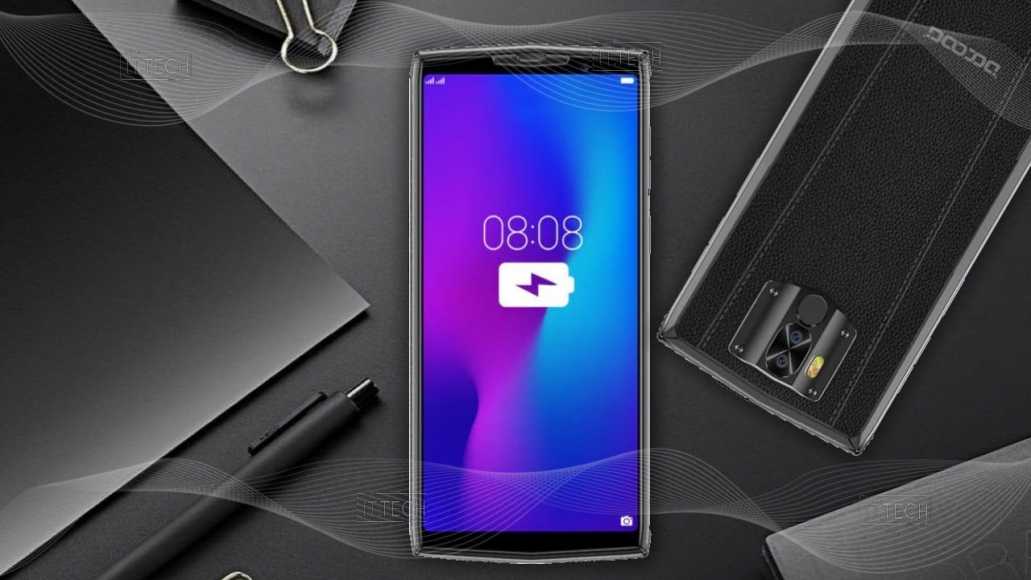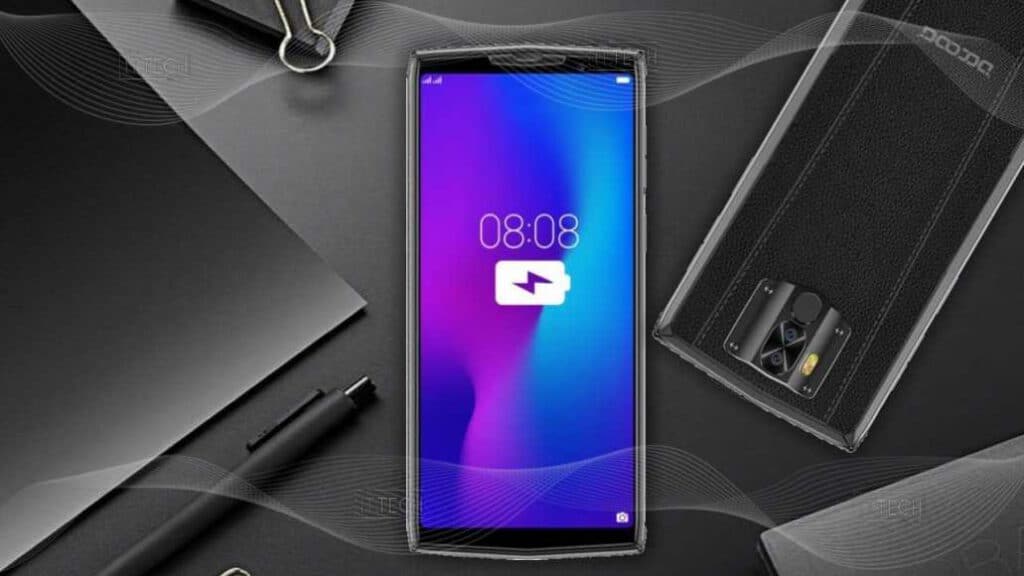 Con – No auto shutdown
I am the type of person that when I go to sleep, I shut down my phone. This saves battery usage and I do not want to be disturbed during the night with my phone doing background stuff (phone calls, notifications, and other stuff). I don't use my phone as an alarm clock or for white noise.
This is another feature that is easy to install from Google Play from third-party vendors. I have not yet tried to install them, so I can't comment on them at the current time. The only negative is that I have not found any third-party applications to auto-start the phone in the morning.
Also read: Lucky Patcher 2019 APK Download
Pro – Digital Wellbeing
I have not actually tested this app, but the features sound impressive.
You can set timers for any application, so you can get an idea of how much time you are spending on certain apps. You can also set a timer, so after X number of minutes, the application is not usable for the rest of the day. Do you want to limit your Facebook time to 30 minutes a day? After 30 minutes, Facebook no longer be available, but other apps on your phone are available.
There is also the "wind-down feature". Start and end times can be set. The screen is automatically set to grayscale, so it is better for your eyes at night (option). Do not disturb is automatically set (option).
But the Do Not Disturb feature has some very good subfeatures. Phone calls are an option. Notifications are an option. Each is a different setting. Starred contacts can override the DND, so if your son calls a 1:00 am telling you that he missed the last bus home, you will not miss the phone call. There is also the option where if a person calls and then recalls within 15 minutes, the call will go through. I love that people have the ability to override a DND in an emergency, but will telemarketers take advantage of this which will then make this very useful feature more of a problem than a help.
Also read:  iPhone Won't Turn On Or Charge
List of Applications that come with Stock Android 9.0 Pie
The following is a list of the applications that came with the Doogee n100 phone which comes with the stock version of Android Pie 9.0. Most of these applications are available on Google Play for individual download if any of these applications are not included on your phone.
Contacts
Clock
Music
Settings

Network and internet
Connected devices
Apps and notifications
Battery
Display
Sound
Storage
Advanced Features
Security and location
Accounts
Accessibility
Gesture motion
Scancode
Fingerprint
Digital Wellbeing
Google
DuraSpeed
System

Sound Recorder
Calendar
Videos
System Management

Super Power Manager
Rubbish clean – similar to "empty trash" on Windows.
Freezing room – renders an app inactive without actually uninstalling it.
App autoboot – which applications do auto start when booted or when awakened.
App lock – locks individual applications to require a password in order to access, including data (videos, pictures, texts, etc).
Auto clean – carry out cleaning tasks automatically

Calculator
FM Radio
SIM Toolkit (roaming data features)
Digital Wellbeing
Face Unblock
Files
ToolBag

Compass
SoundMeter
Pic Hanging (level)
Gradienter (Helps to determine if your location is level. Picture placing a marble on your basement floor in the center and then the marble automatically rolls because the floor is not level. Gradient synonyms: grade, slope, incline, mainfall, pitch, rise)
Height Measurer
Magnifier
Protractor
Plumb Bob (Weight, usually with a pointed tip on the bottom, suspended from a string and used as a vertical reference line. Used to ensure that constructions are vertical.)

Play Store
Gboard (Google's keyboard)
Google Translate
Google Maps
Gmail
YouTube
Google Drive
Google Play Music
Google Photos
List of my favorite Android Applications
DuckDuckGo (web browser that does not collect personal data)
Loud Ringtones (Do not like the default ring tones that come with Android 9.0. I wanted a loud ringtone that I could hear even if my phone was in my bag.)
White Noise Lite (good selection of white noise sounds, background noise)
Play Lite (YouTube lite interface)
AnkiDroid (flashcard learning program)
Hybrid Stopwatch (timer and stopwatch)
Fox PDF (pdf reader)
Netflix
Pimsleur (learning a foreign language through audio files – paid application)
Reverso (lookup word translations through context – mostly from video subtitle files)
Whatsapp (messaging program)
VLC (video watching program)
Meriam Webster Dictionary (This is a personal choice, but I would recommend installing something in this category.)
Encyclopedia (This is a personal choice, but again, I would recommend installing "something" in this category.)
WordBit (teaches a foreign language but can be set to come up as a screen saver)
Also read: What Is Chocoeukor
Summary
Android, as with anything in the Linux operating system category, is very customizable. If one of the standard applications you don't like, you can usually find a replacement for this through Google Play.
It is only the hardware stuff (camera, ROM, RAM, core processor, and battery) that are phone dependent.
The main difference between buying a phone that has the stock version of Android vs. a non-stock version of Android is that a lot of "extras" that may be installed in a non-stock version of Android are not installed in the stock version of Android.
Related posts