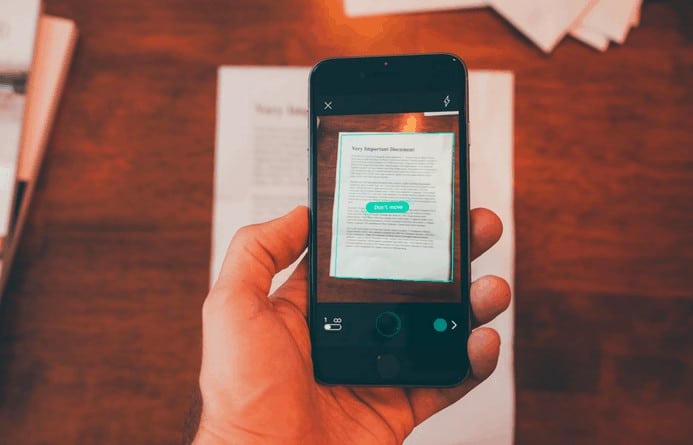 If you need to scan a document to print a copy or you need to attach some documents to an email, but there is no scanner nearby, and you do not know what to do. If you have iOS device you're lucky we will help you to to Scan Documents and Make PDFs with iPhone or iPad.
As you understand from the title, we can make PDF document using only an iPhone or iPad.
To do this open the Notes app that came built-in on your device.
Now just tap the new note button in the bottom right corner

new note button

To scan your document tap the plus sign at the bottom

tap the plus sign at the bottom

Now you need to select documents you want to scan position your device over the documents so that you can see it on your screen when you have it nicely positioned tap the white circle at the bottom.
Aadjust, the corners of the box that appears over. Please also ensure that all the text is within the box. When you're done tap keep scan if you need to scan another page.
Also read: SuperSU: Installation Guide – SU Binary Occupied – fix
When you've scanned all the pages just tap save in the bottom right corner.
To turn the scan into a PDF tap the scanned document in the top right corner just select the share icon then select create PDF. And this is it, now you have your documents scaned and created pdf for them. Now you can send them via email or share on social media.
Also read: How to Recover Lost Photos/Contacts/Messages on iOS 13
Related posts