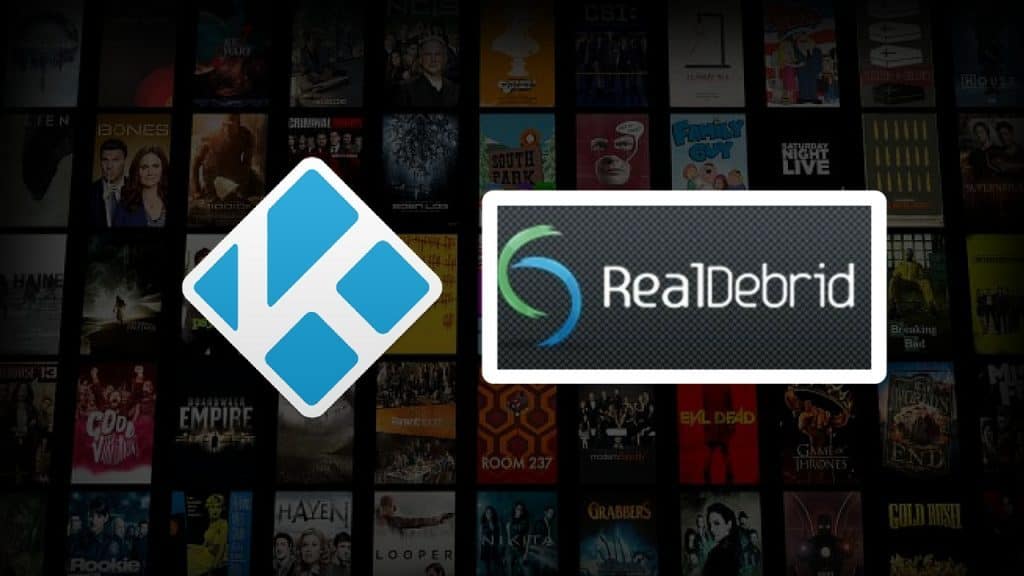 Real Debrid is a fabulous service also it is quite cheap just 4 euros per month. Real debrid can be used with my favorte app – Kodi!  If you are have not the best internet at home and constantly have buffering problems high-quality streams, Real Debrid is your best solution! Real-Debrid integrated with your Kodi app, let you stream up to 4K resolution Ultra HD videos with less buffering rate. So check our article on how to install and configure Real Debrid service on Kodi application.
What is Real Debrid

Real Debrid has the exceptional ability to correct the issue of buffering and permits you to download without limitation using Kodi addons that offer on-demand content like, Films, TV shows, and Music.
Real Debrid is a multi hoster that provides its subscribers access to the streaming resources that no other users can get their hands on. The company promotes itself as the unrestricted Downloader that enables you to maximize the rate to your Internet connection's full potential and gives you access to these premium costs. With Real-Debrid enabled, you'll have lots of new (and never noticed before) streaming resources added to your listing.   If you're interested in more modern and working resources for full HD streaming, fast download, and fix for Kodi streaming problems, Real-Debrid is precisely what you want to consider. This service works with a variety of media platforms. Stay tuned!
Also read:  Top 15 Pubfilm Alternatives to Watch Out For In 2019
Real Debrid Plans and Pricing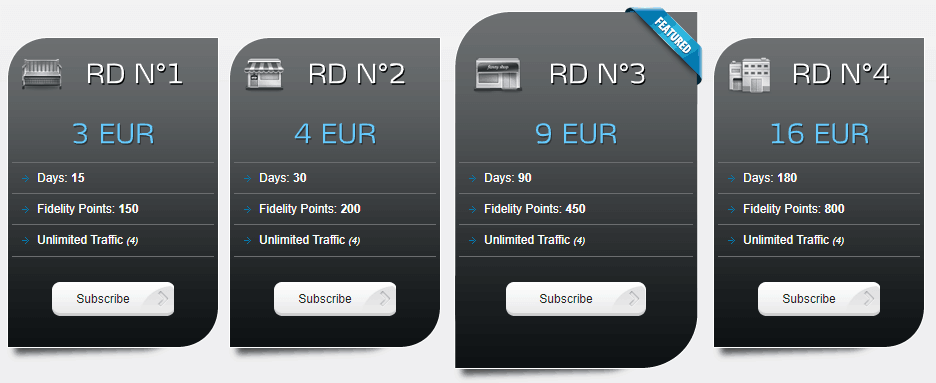 Real Debrid can offer you 4 standard plans with different duration, starts from 15 days to half a year. All prices are in Euros, although if you want to see prices in USD, we added estimation in USD down below.
15 Days: 3 Eur ($3.3) with 150 fidelity points
30 Days: 4 Eur ($4.4) with 200 fidelity points
90 Days: 9 Eur ($9.9) with 450 fidelity points
180 Days: 16 Eur ($17.7) with 800 fidelity points
If you want to order Real Debrid services, you can make payment via credit cards, debit cards, Bitcoin, and many more.
Need to mention, there is also a free trial, but the free service is only available during the Happy Hours, which begins at 5 am and ends at 11 am. Keep in mind that free members are not allowed to access all the premium hosters.
Also read: How to Install Vudu on Firestick
How to setup Real Debrid on Kodi
Setting Real-Debrid on Kodi up is easy. But, each step has to be followed the perfect way. Please read through this guide carefully. Let's begin!
First for sure, we need to get account on Real Debrid, so please sign up on https://real-debrid.com.   Keep in mind that you need to be connected to your home Internet connection when you trying to register for your Real-Debrid account.  It is important that you register with the same IP address/Internet connection that you will be using when streaming through Real-Debrid.
If you already have an account on Real Debrid, you can proceed to Real debrid installation on Kodi.
Navigate to Settings by clicking on the "Settings" icon.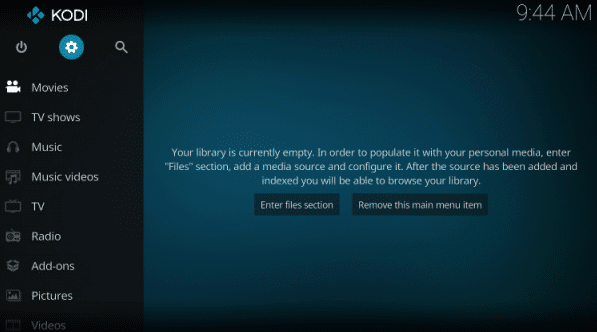 Click on "System" and you will see a variety of options.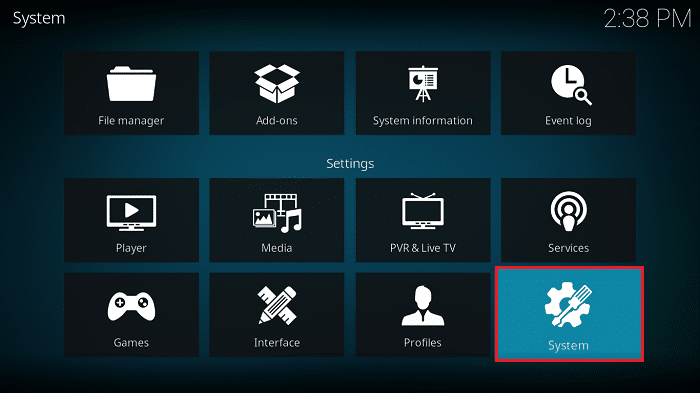 At the bottom of the screen, navigate to the "Standard" option. Click on it, and it will change to "Advanced" or "Expert."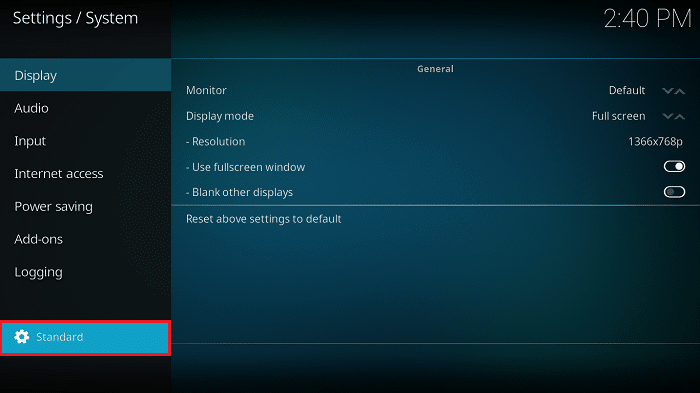 Navigate to "Add-ons" and the menu items under addon will expand.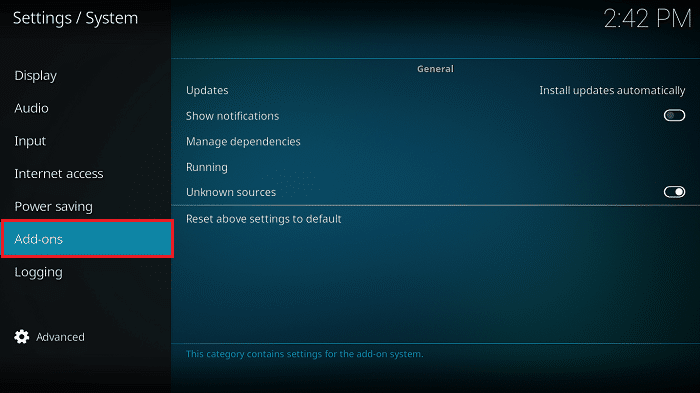 Click on Manage dependencies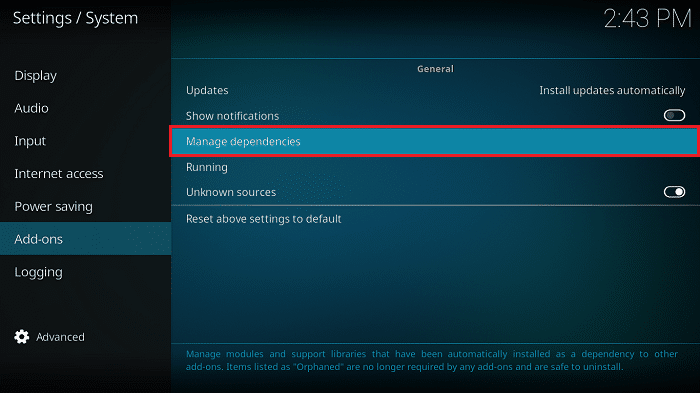 Select "ResolveURL" If you can't see ResolveURL Dependencies, Please install any of the popular addons or builds such as Exodus Redux.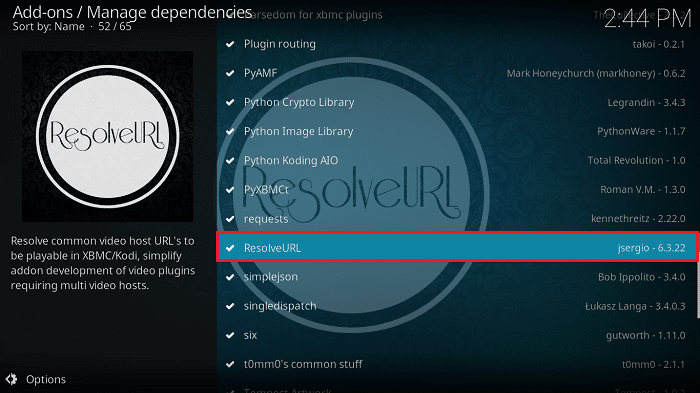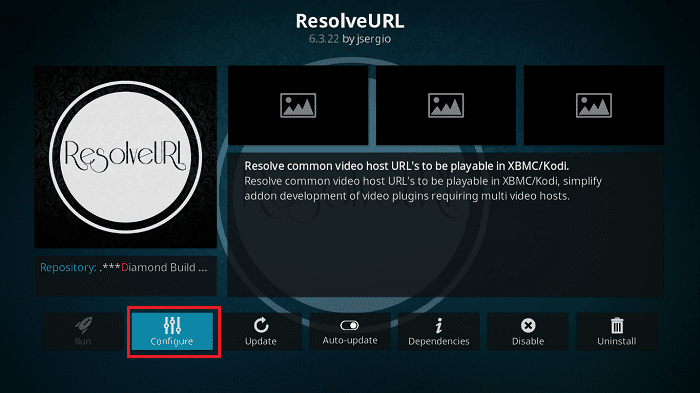 Click on "Universal Resolvers"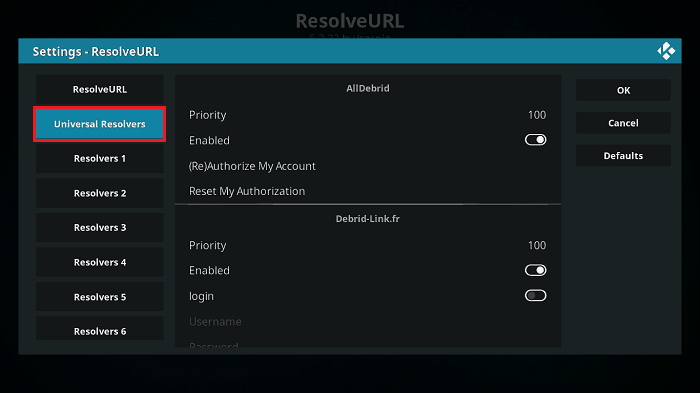 Hover until you see Real Debrid section. Click on "Priority"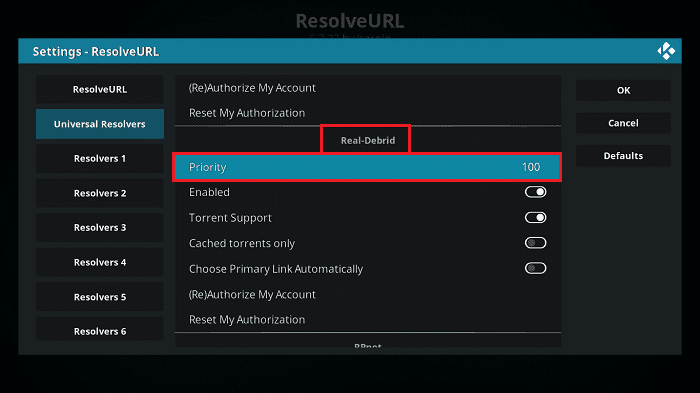 Change Priority to 90 using the on-screen number keyboard and Click on "Done"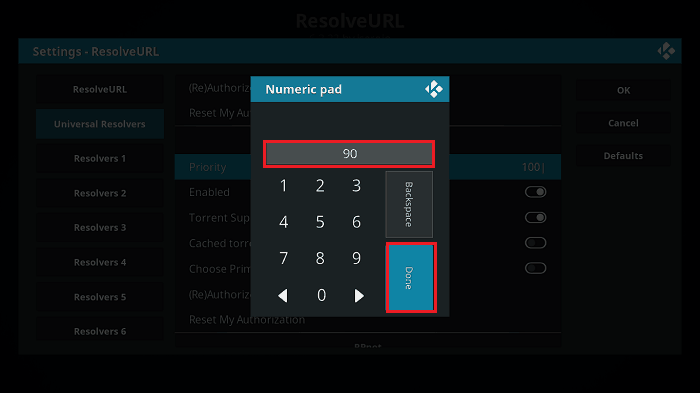 Once you done this just click – Ok.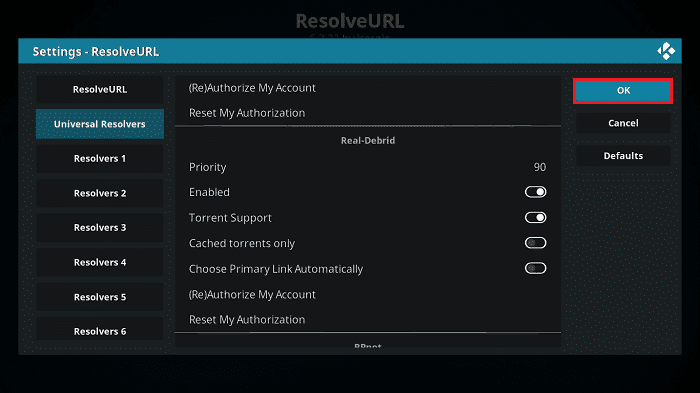 Now you need to select "Configure" again.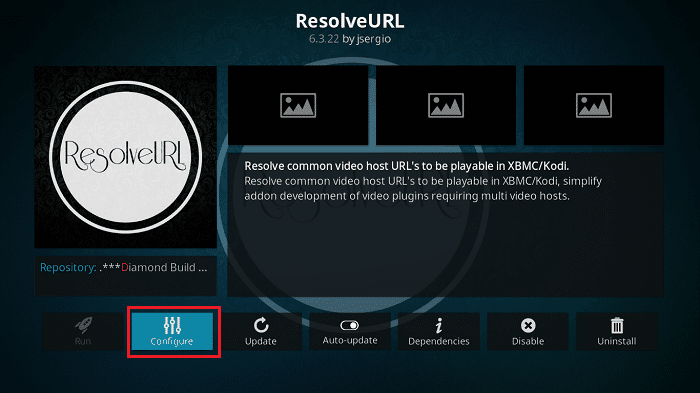 Navigate to "Universal Resolvers" and check if the Real Debrid toggle is Enabled.  From here you can also select to enable Torrent Support option if you need this.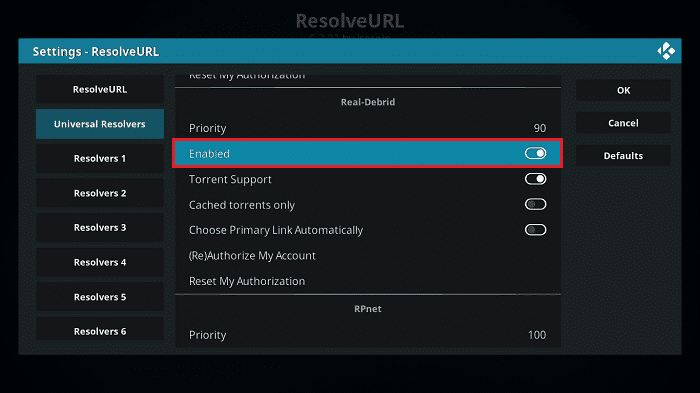 Now you need to Click on "(Re)Authorize My Account"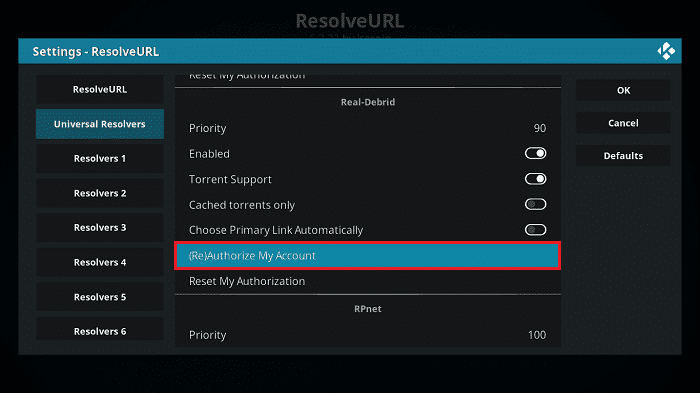 Authorization code will appear on the screen in no time. Please write down the code.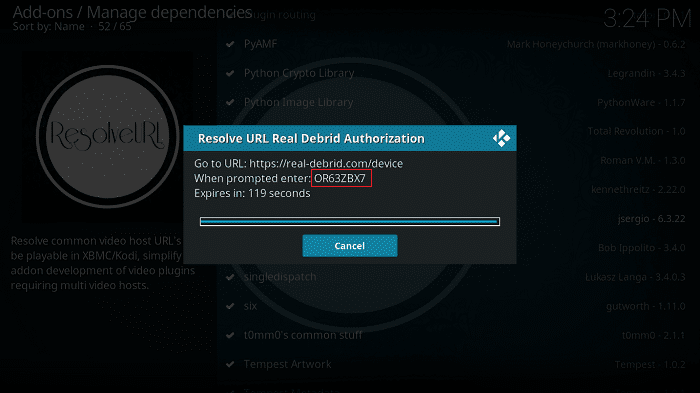 Now just open your favorite browser (chrome, safari or any other you prefer) and open this url: https://real-debrid.com/device enter the code you wrote down earlier. Click on Continue and Go back to Kodi.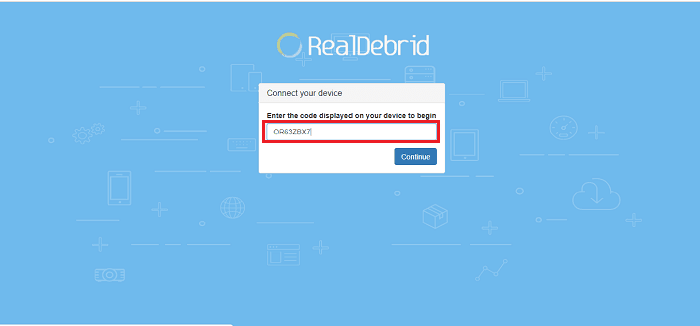 After entering the code, you will receive an authorization confirmation message on your Kodi program "ResolveURL Real-Debrid Resolver Authorized". As shown in a picture down below: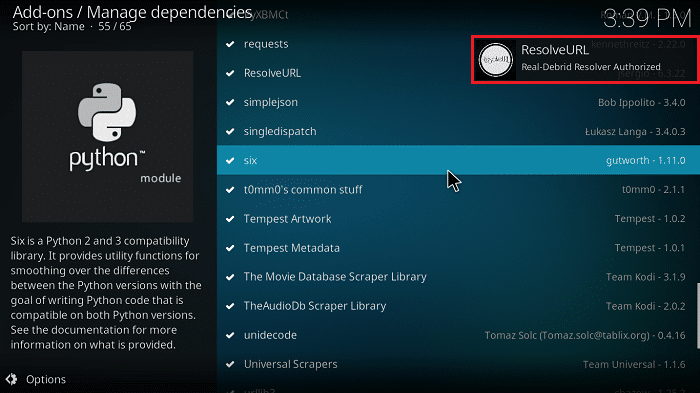 Now, we need to do all the following steps above, setting up URLResolver for Real-Debrid on Kodi is the next thing that you must do. The steps are also straightforward and easy to follow. Check them out below;
Also read: How to Install Flixnet Kodi Addon
Scroll down and choose "URLResolver"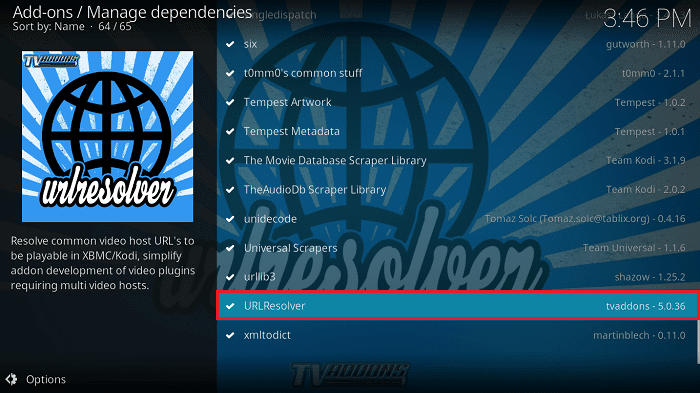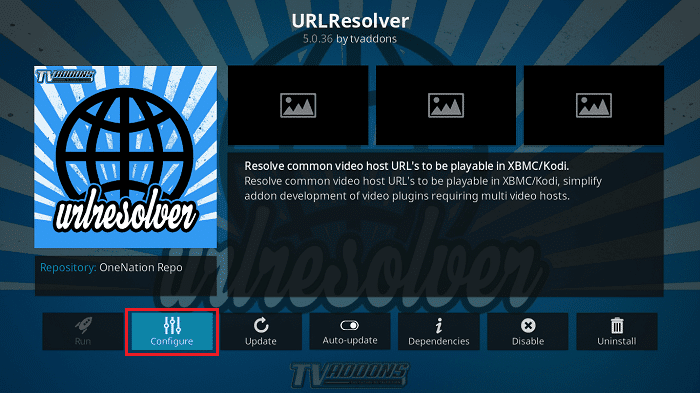 Search for  Universal Resolvers and click on Priority.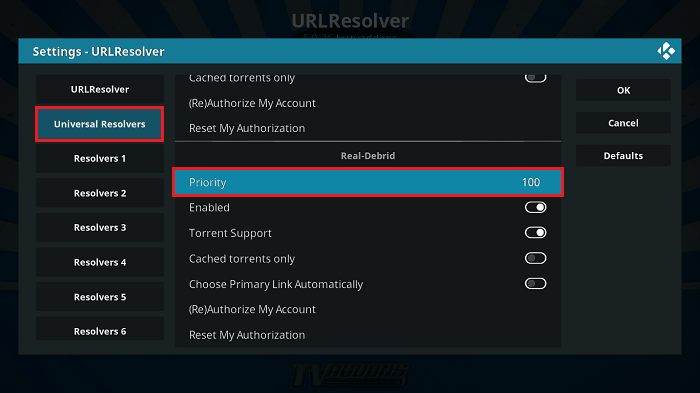 A numerical pad will appear. Use it to change the priority level to 90. Click on Done once you have changed it.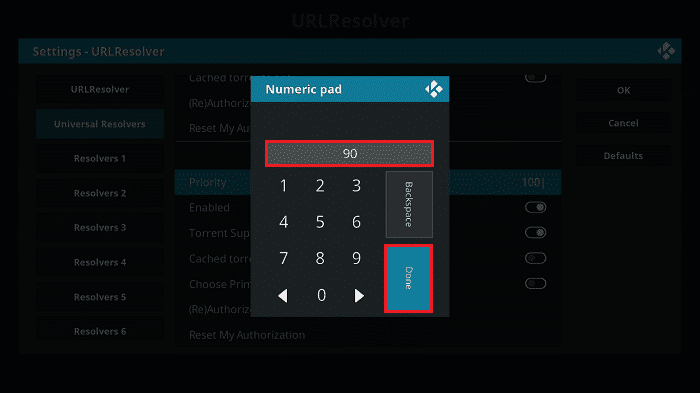 After this just push OK on the right side.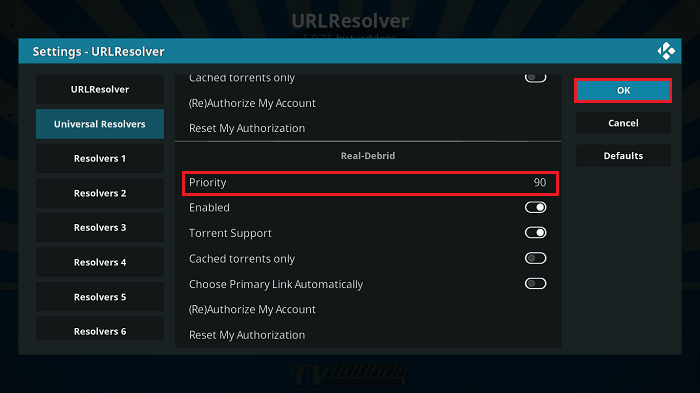 Push "Configure" button once again.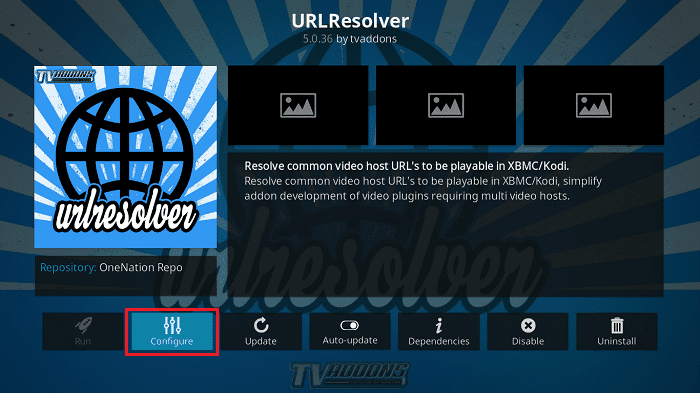 Choose "(Re)Authorize My Account".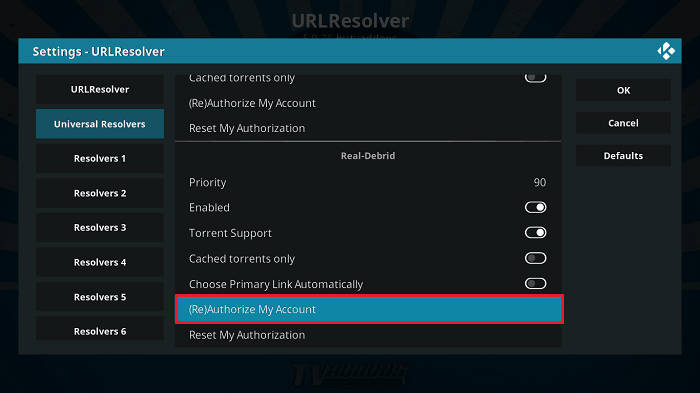 Again you will see an on-screen prompt with Authorization code. Go to https://real-debrid.com/device from your browser, Enter the Code and Click on Continue.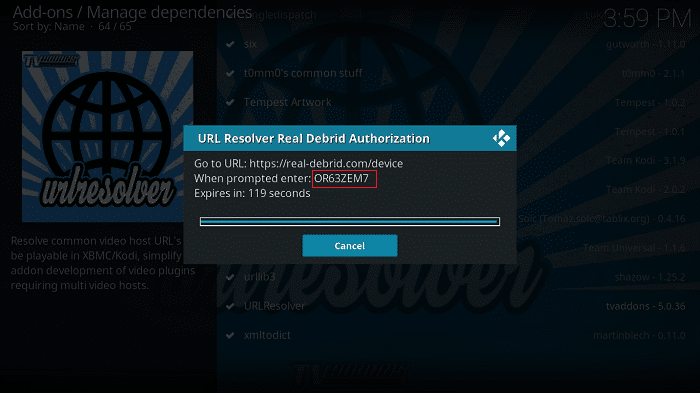 You will get a message on Kodi "URLResolver Real-Debrid Resolver Authorized" and it will confirm that you have given URLResolver authorization.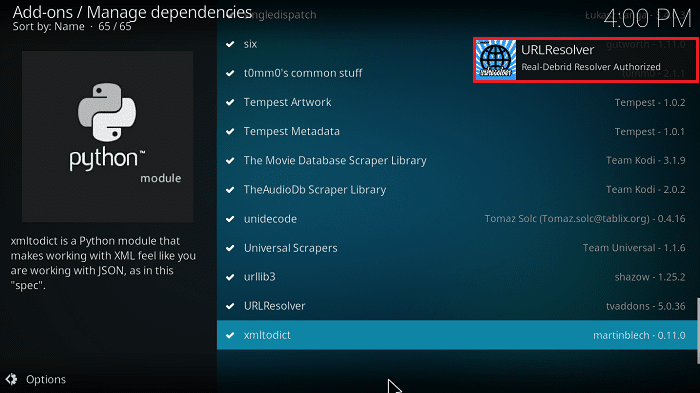 After following the steps above, you can then test if the setup is working by playing any Movies or TV Shows through any Kodi addon.  Now all your movies and Tv shows should play smoutfless with any buffering problems and in good quality.
Related posts