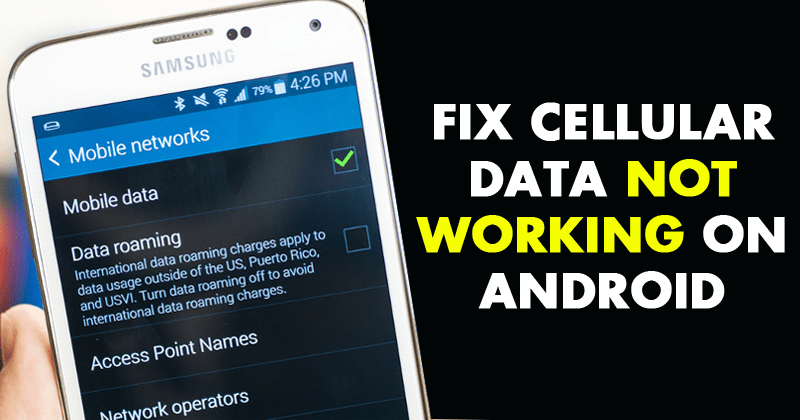 Mobile data is just one of those things that becomes a life requirement as soon as you acquire your smartphone. It's only once you eliminate which you realize you do not have anything to browse without Flipboard do not know how to get anywhere without Google Maps, and do not know how to communicate through any medium other than WhatsApp with people. It is world-shattering when data stops working on Android. Here are a few tips on the best way best to get it back.
Despite the fact that all the added convenience smartphones can bring, their 4G and 5G connections can occasionally stop working and leave you wondering,"Why is my mobile data or internet not working?"
Here are a couple of things you can try to fix this issue:
Power off your device completely, then power it back on
Make sure you have a network connection.
Go to Settings > Data Usage and make sure mobile data is checked,  

☑

and there is no data limit blocking you. 
Go to To do this go to "Settings" > "Mobile Data"/"Wireless Controls"/"Wireless & Networks" > "Mobile Networks" > "Access point names". and make sure you have your Carrier selected.
Reboot the Access Point Names (APNs). To reset the APNs, go to Settings > Mobile Data/Wireless Controls/Wireless Networks.  Select Mobile Networks and then go to Access point names. The list of APNS that you'll see will usually only have one network. Tap on the three vertical lines and select reset to default.

Some phones give you the option of choosing to set the APN protocol to iPv4/IPv6. If you're given this option, use it since it better then putting it at one or two.

If you are still not getting any internet from your data connection, contact your network provider
Try to reboot your device.
I hope these tips will help you!
Related posts