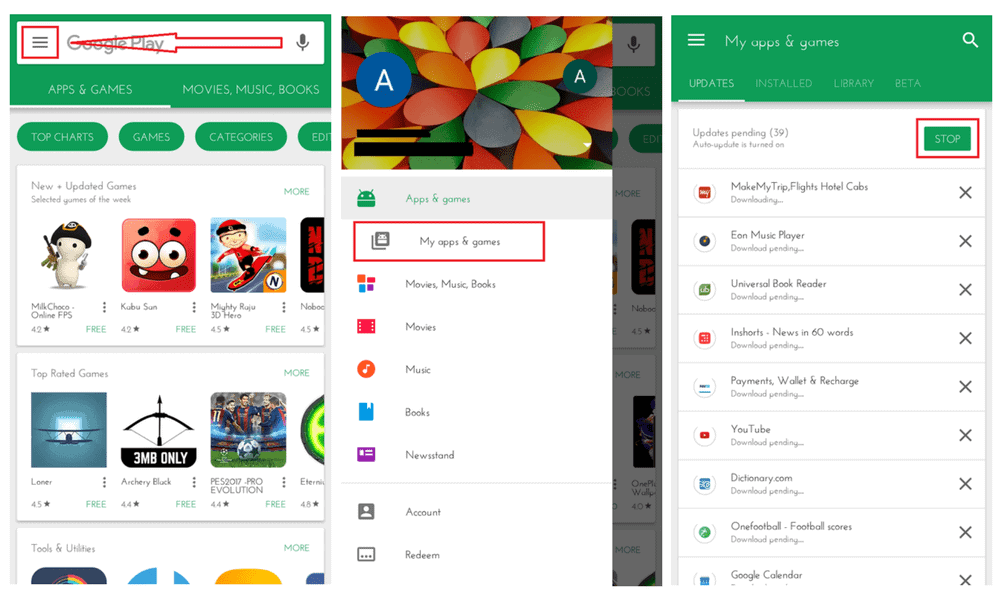 Play Store showing download pending when you try to download Programs Well, this might be due to a recent change in the way Play Store handles OR maybe to downloads. We can fix it either way.
Google updated Play Store to download only 1 app Time, not multiple programs like before. And this might be why you're seeing download message that is pending because there might be other programs in the queue pending for downloading.
The Best Way to get rid of'Download Pending' on the Play Store?
There are four different techniques and I am gonna take you through every one of them one-by-one.
This method is the easiest of all and it's worked almost all the time. Here's what you have to do:
Method #1: The 'STOP' Method
1. See those three-horizontal-lines (also knows as the 'hamburger icon') at the top left on the home screen of the Play Store? Tap on it.
2. Tap on 'My apps & games'.
3. Once you're into 'My apps & games', check whether there is/are any pending update of an app/apps. If that's the case, then you can do either of two things – Let the update finish first or You can tap on the green 'STOP' button to halt all the updates.
4. When you are done with the above step you can go ahead and try downloading that app which you were trying to download in the first place.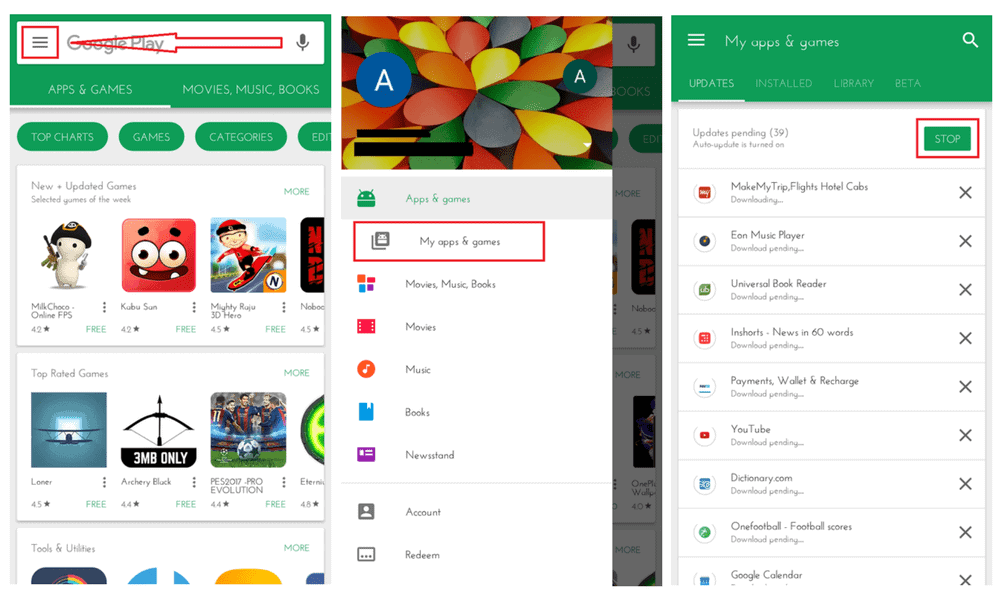 Most probably, it shall begin!
Like I said before, the above method has worked in most of the cases but if still your Play Store is stuck on downloading, then you can try the forthcoming methods.
Method #2: The 'CLEAR DATA' Method
Don't start sweating if Method#1 didn't work for you.
If 'STOP'ing the updates didn't work for you, then you can Clear App Data to get rid of this issue.
Here's how you can do it:
1. Go to the device's Settings.
2. Scroll down till you find 'Apps' and then tap on it.
3. On the next window, keep on scrolling till you want 'Google Play Store'. Tap on it.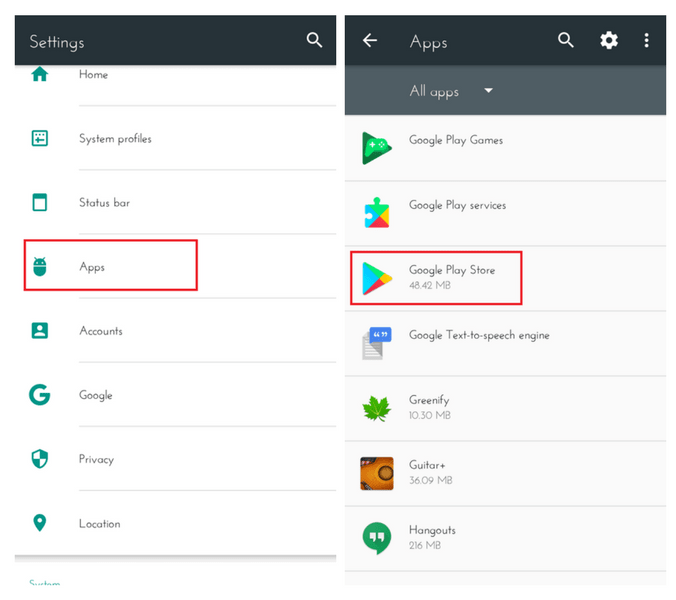 (DISCLAIMER: HERE I AM TALKING ABOUT GOOGLE PLAY STORE AND NOT GOOGLE PLAY SERVICES. PLEASE DO NOT, I REPEAT, DO NOT GET CONFUSED BETWEEN GOOGLE PLAY STORE AND GOOGLE PLAY SERVICES.)
4. Once you've tapped on Google Play Store, App Info will open up. There you'll find 'Storage'. Tap on it.
5. Here you will notice two big green buttons namely – 'CLEAR DATA' & 'CLEAR CACHE'.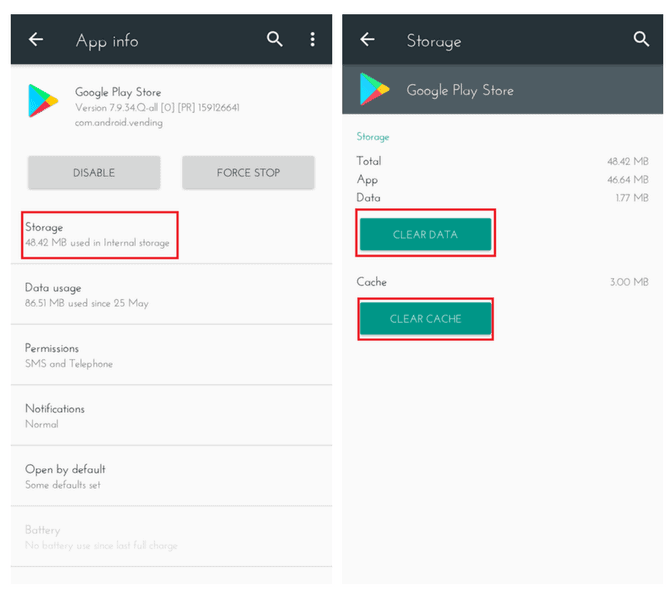 6. Tap on both of those buttons and that's it.
Now head back to the Play Store and try downloading that app again, it won't show 'Download Pending' anymore.
Method #3: The 'UNINSTALL' Method
No, no. I am not telling you to uninstall the Play Store. In fact, you can't even do it. By 'UNINSTALL' method I mean uninstalling the updates, if any.
Confused?
Here's how you can do it:
1. Go into your device's Settings.
2. Scroll down and tap on Apps.
3. Find Google Play Store and tap on it.
4. On the upper-right corner, you'll see a three-dot button. Tap on it.
5. Tap on Uninstall updates.
That's pretty much it!
Related posts