In this era of increasingly sophisticated technology, the existence of video becomes the most important and special. Lately people have been dabbling in the world of video because of its entertaining nature. Examples of videos currently trending are vlogs as vloggers currently do, as well as animated videos whose existence is familiar to presenters. However, there are still people who don't know how and what animated videos are.
Animation is a moving image that is formed from a collection of objects (images and writing) arranged in an orderly manner following a predetermined movement path. Many ways you can do in making animated videos, ranging from easy to even difficult.
Would you like to create your videos without installing any program? Everything online and without difficulties? Do not miss FlexClip, an incredible tool on the Internet that does not require the installation of programs, since with it you can create a video directly from the cloud. If using a program to create free videos seems like a roll, with which we tell you next, it will be easier.
FlexClip has been developed for all kinds of audiences, from users looking for simple video editing to corporate users who want to create tutorials, presentions or slideshows. With this tool, you can create content to increase your sales and promote your brand. In addition, you can better manage the traffic of your website using the power of the video content generated by FlexClip.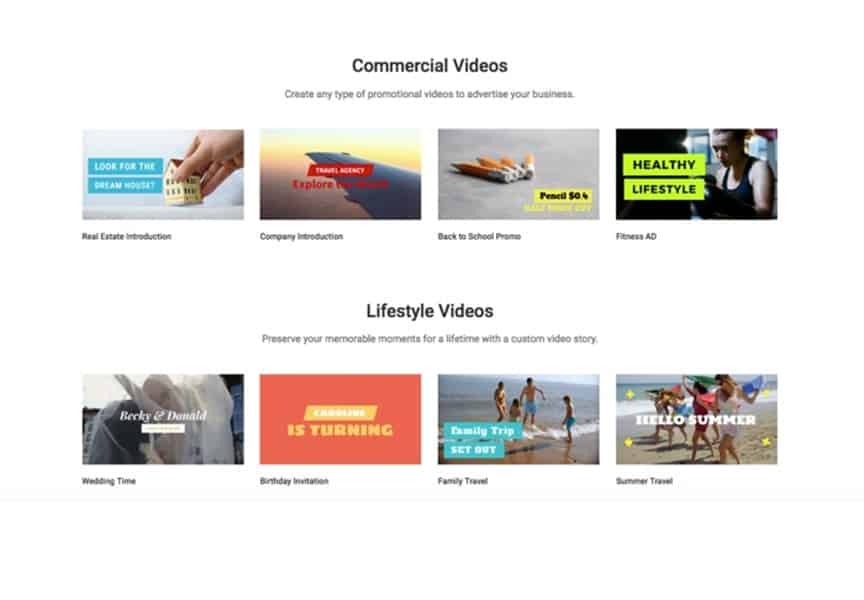 FlexClip has a large media library with built-in text to bring your projects to life. Besides, the user will have access to a collection of templates, videos, high-quality photos, and songs to use at will and free of charge.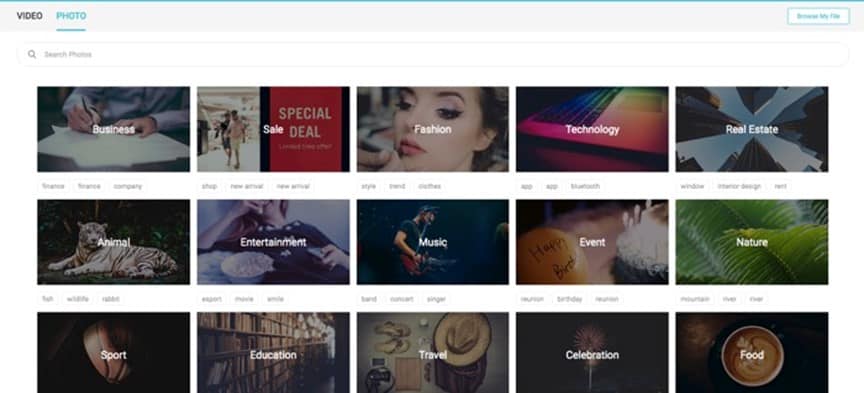 In the end, you will get an MP4 video on your computer (to choose between 480p, 720p, and 1080p) that is ready to publish on your social media or personal web.
And what happens if you do not have time to finish your project? It will be saved in the cloud of your FlexClip account and, where appropriate, you can continue where you left off. In addition, you can download and share at will when your projects finish.
Also read:  OnePlus 7 Pro Review
How does FlexClip work?
This tool is simple and straightforward to use:
– Register with your email address or simply sign up by connecting with Facebook or Google account.
– Upload content: FlexClip supports photos and videos in BMP, GIF, ICO, PNG, WEBP, JPG, SVG, MOV, WEBM, M4V, MP4 formats. And accompanying, you can include audios in AAC, FLAC, M4A, MP3, OGG and WAV formats or record directly by clicking on the corresponding icon.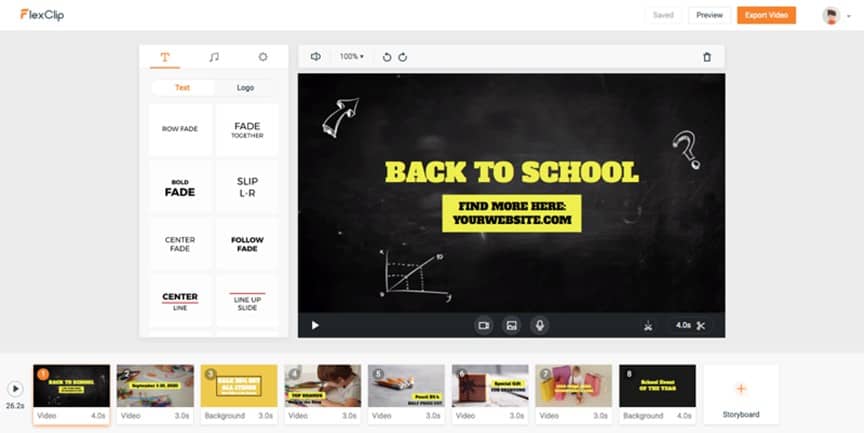 – Edit to your liking or shorten each file to get the desirable part of a video.
– Add signs or messages with various types of fonts, colors, and effects.
– Reorder the fragments, duplicate them, delete them, etc. from the Storyboard bar.
– View how your edited video will be published by pressing the Preview button.
– Finally, press Export Video to save it and share it. The export options include 480p, 720p, and 1080p.
Therefore, the idea of ​​FlexClip is to obtain the best result with the minimum effort, and we believe that it has achieved it. Do you dare to try this free video editor and tell us your experience?
[Total Average: 4.5/5]
Also read:  Best Rainmeter Skins | Customize Your Desktop
With FlexClip Video Maker, you can complete your needs by creating fantastic video editions of your trips around the world, special events, and even the most original wedding invitations. Also, create quality videos to boost your marketing and improve the business. Everything can be done with FlexClip in a short span of time.
Sum up
Unlike photos, videos are judged in more detail and will describe the atmosphere of an event in detail, but various photos with various styles can be made into videos by editing using a video editing application that can be used online. The number of online video editing applications today makes people confused about which application to get satisfying results.
FlexClip provides with an easy and quick method if you are lazy to install supporting multimedia applications on the computer. You can enjoy FlexClip for free without having to buy and install any software. Just provide the video to be edited and an internet connection.
Indeed, to make videos requires different ideas and creativity of each person. Video content must also be given more attention, whether it is entertaining or educational. If you are familiar with video editing, of course the above methods will be fun. Thank you and good luck trying the tool above!
Related posts