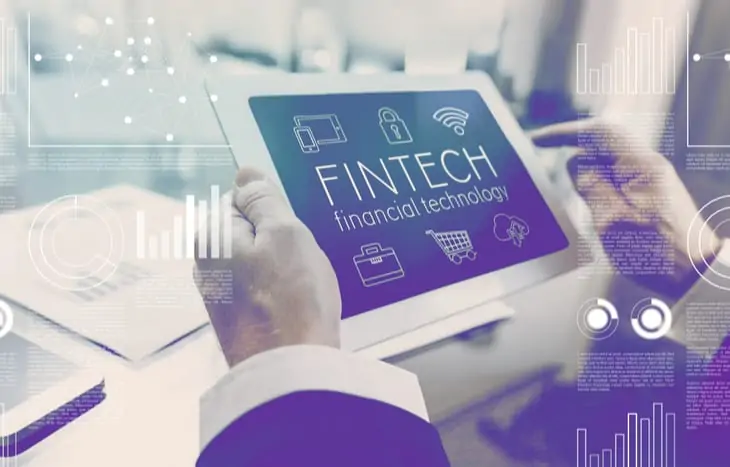 With recent market volatility, choosing the best fintech ETFs to buy in 2021 requires careful consideration. In fact, 2020 has taught us a lesson of how unpredictable the fintech market can be. To help you decide on the best fintech ETF to buy, we've compiled ten you can consider below.
1. Global X FinTech ETF (FINX)
One of the first FinTech ETFs to make a splash in the marketplace is Global X FinTech. The ETF has more than $1 billion in assets, capturing many businesses and companies in developed markets worldwide. In addition, it generates the majority of its income from fintech sectors, including blockchain technology, crowdfunding communities, peer-to-peer lending platforms, mobile banking apps, online payment solutions for anything and everything, wealth management services such as investment advice or financial planning.
Global X FinTech is market-cap weighted and as of February 2021 has a bid price per share at $8.52 with 40 holdings, finding Fiserv, Intuit, PayPal, Square, among many other fintech companies in its top ten.
2. ETFMG Prime Mobile Payments ETF (IPAY)
​
This fintech ETF emphasizes mobile payments, online transactions, and other emerging technologies. Below, you can find ten stocks that include payment infrastructure, solutions, services and processing. With a niche segment, IPAY stands as one of the most promising funds under the fintech sector. ETFMG Prime Mobile Payments has over $1 billion in funds. Some FinTech ETFs charge a 0.75% fee, like this one.
Discover, Square, Mastercard, American Express, and Visa are just some of the companies you can find in IPAY's top 10 holdings.
 3. ARK FinTech Innovation ETF (ARKF)
Fewer people invested in the ARK FinTech Innovation ETF despite 2020's volatile markets. ARKF is a company focused primarily on disrupting traditional business models.
The ARKF ETF launched in 2019 and is worth more than $4 billion in assets. According to ARKF, the Fund captures developments of industries transition-related products within finance.
ARKF is different from FINX in that it focuses primarily on global stocks rather than US or international stocks. The fund has a coverage of 65% in the United States, succeeding Japan, Singapore and Hong Kong. ARKF also differs in terms of its top 10 holdings. ARKF has more than 10% in Square while holdings, such as Shopify, Pinterest, Zillow, and PayPal, have 3% each.
With a higher fee, ARKF has 0.75% when it comes to active management.
Bottom Line
Fintech is one of the most promising industries in finance and there are plenty of ETFs to choose from. Although it continues to yield state-of -the-art innovations and has a promising future, there are no precise returns. Making an investment is one of the more risky enterprises in the world. The recent fintech epidemic seems to be happening every other day, so now is not the time to blindly enter into a risky investment. Before you start investing your hard-earned money, make sure that you do plenty of research and are able to afford loses as well.
Related posts