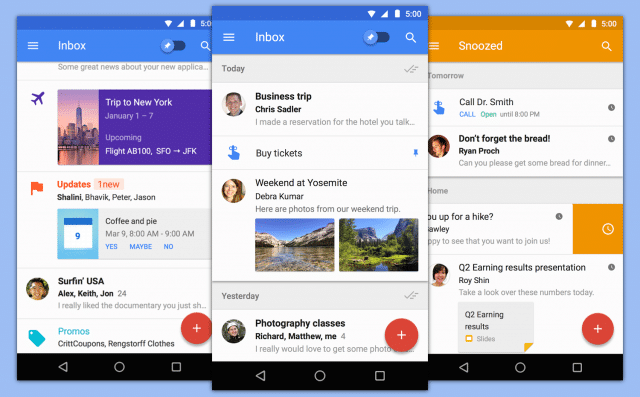 Whether you need to check personal or your professional work email on your phone is a struggle but it's also something we just can't escape from.  Of course the best way to check and replay to email's is still at the desktop computer or notebook, but mobile apps are catching up very fast.  So which you should use. The main aspect of the best android email client is the speed, a good email app should be fast. Getting new e-mails or refreshing inbox shouldn't take more than two seconds. Also it  has to be easy to use, simple things such as reply, forward, archive, delete, or schedule your messages.  And for sure beside default options, a really good email app should also have a great UIX design.
Number one and most obvious option is Gmail.
Gmail app comes pre-installed on most Android so you know it's good and you know why is most popular and most usable email client. It also easy supports multiple email addresses (from multiple providers, because Gmail app supports IMAP, POP, and Exchange, so you can add nearly every email account to your device.), a unified inbox, and more. It's clean, draped in Material Design, and it's also easy to use. In short  story, it's pretty fantastic. It's our number one choice if you need fast, stable and secure email client to check you personal and work  email's from one app.
Price: Free
Download Page
---
Second choice – Outlook
If you a Microsoft fan. Like old school things so you defiantly should use  Outlook. The app supports most Outlook, Exchange, Yahoo, iCloud, Gmail, and IMAP, plus you can integrate storage from OneDrive, Dropbox, and Box, which is pretty impressive. The Android version also strangely hides the access to things like calendar and file service access. But you can set and see this in option if you need such things. So Outlook by Microsoft may be your best android email client too.
Price: Free
Download Page
---
In third place – TypeApp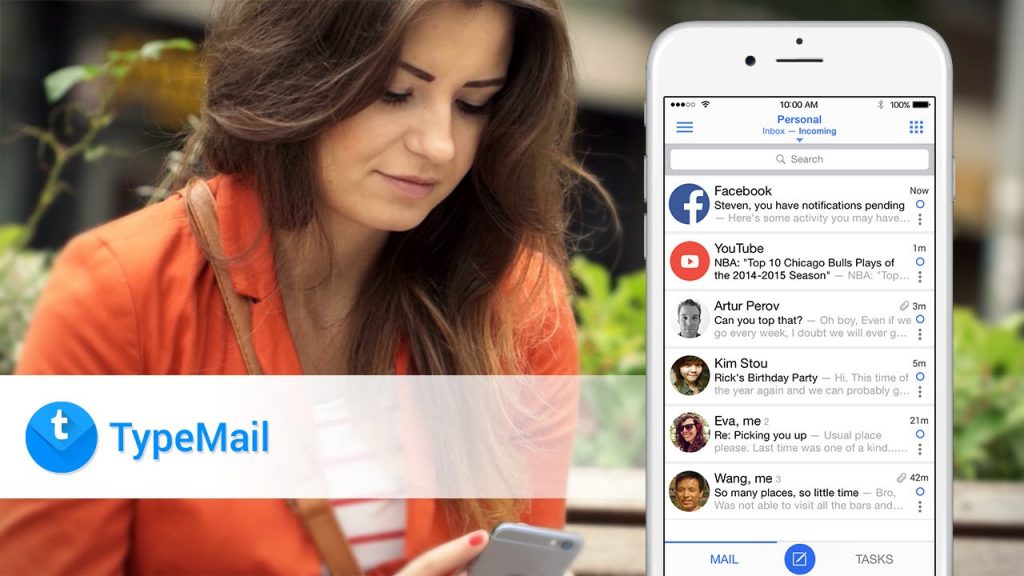 This android email client  is in the third place because of it's gorgeously design. But the main thing i like about TypeApp is it acts like a to do list and an alarm clock. When you get an email you can simply swipe it to delete it or swipe it to mark it as "Done." However, what's really cool is that you can also snooze messages, so you'll get an alert to look at them again at a later time. The default snooze length is three hours, but you can set you own time span as well. Best of all TypeApp supports Gmail, Yahoo, Office 365, AOL, Google Apps, Hotmail, Outlook, iCloud, Mail.ru, Zoho, GMX and virtually any other IMAP email account.
Price: Free
Download Page
Related posts