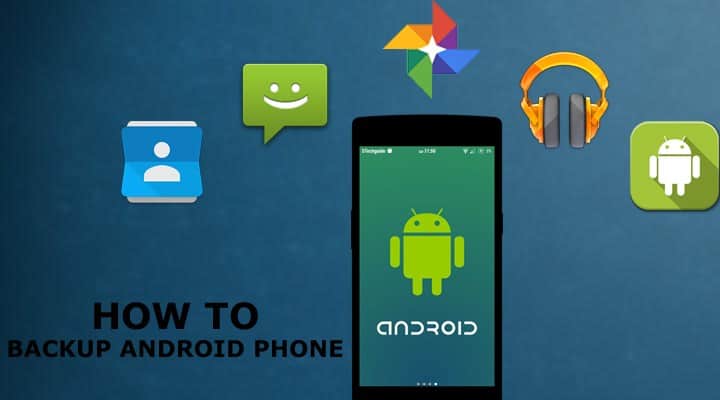 Backup your data is essential thing. You love it or hate it; backup is highly needed. Sometimes when we get updates, restore the device to factory settings, or even upgrade the device to a custom ROM or the worst would be to lose the phone then backup comes as a savior in case something goes wrong. If you backup your data you won't have to cry tomorrow. This is also true that backing up the data will not come with a mere click. You either have to say hello to your wallet or go confuse what to do. Read below on How to Backup Your Android Phone Without ROOT.
So, we have come up with a step by step guide to take backup of the data on your device. This is one stop guide your maximum devices like any Android Phone or tablet. With it, you don't need to go for the installation of a PC suite separately.  Going with a dedicated app for above-mentioned on Android would be a good idea. In this guide we will help you in achieving full Backup Your Android Phone Without ROOT.
Backup your Contacts and Calendar
When you think of backup of your data, the first thing comes into your mind is contacts. It is highly recommended to check all contacts are saved in your backup folder. One of the best ways to backup your contacts is to sync all your contacts with your
One of the best ways to backup your contacts is to sync all your contacts with your Google Account. To do that
Go to Settings –> Accounts –> Google –> Select your Gmail Account –> Enable Contacts Sync.
Similar way you can sync all your calendar, app and other required data to your Google account.
Another way back up your contacts is export all your contacts to sd card and save it in cloud storage. To do that
Go to Contacts –> Click on three-dot menu (Top right side on your screen) –> Settings –> Click on Import/Export –> Click Export to .vcf file.
Backup your SMS and call logs
SMS is one of the best ways to communicate or send important notes to your friends or relatives. Anyhow, these days many Android users use online messaging services like WhatsApp, Allo, Hangouts, etc. But sometimes we have important data in SMS also. To back up all the messages in your mobile you need  SMS Backup and Restore app.
BACKUP
Download SMS Backup and Restore app.
Open the app and click on 'BACKUP'.
It will backup all your messages.
Save the backup file in your or local or cloud storage (Google Drive)
RESTORE
If you don't see any messages. The messaging app may be disabled go to app settings and enable it
Backup your Photos
Every snap in your mobile is one of the precious memories. So backup is must and should. There are loads of cloud storage apps (Google Photos, OneDrive, DropBox) which will give you free storage to back your photos. We will discuss how to backup photos in one of those apps.
Open Google Photos app.
Go to Settings –> Backup & sync –> Turn on Backup & sync option.
You can also select between unlimited backup (Great visual quality at reduced file size) and in Drive storage (Full resolution that counts against your quota)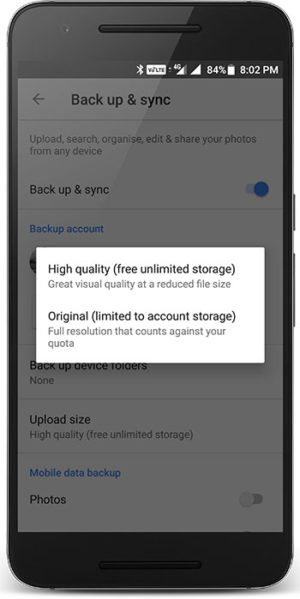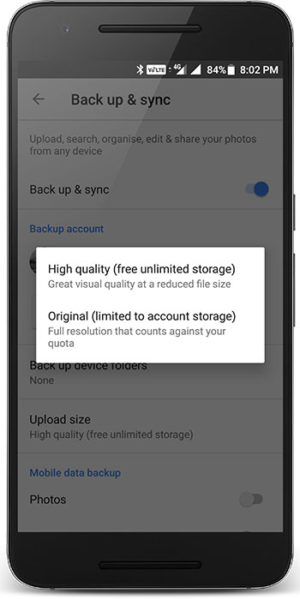 Backup your Apps
Without apps smartphone is nothing. Apps make our daily life easy. You can take the batch backup of all the apps using App Backup and Restore app. This app will only backup apks of your apps. If you want apk + data to backup, then you need root access.
Update: New update also include SMS,Contacts backup option.
Complete All in One Backup
Taking the backup of individually is bit confusing and time taking process. So you can use this backup tool Easy Backup and Restore to backup all your data into your SD card, DropBox, Box or Google Drive. Using this app, you can backup your contacts, SMS, calendar, apps and much more. You can Restore the files individually as you like. There are many best backup and restore apps in play store like My backup pro.
Related posts