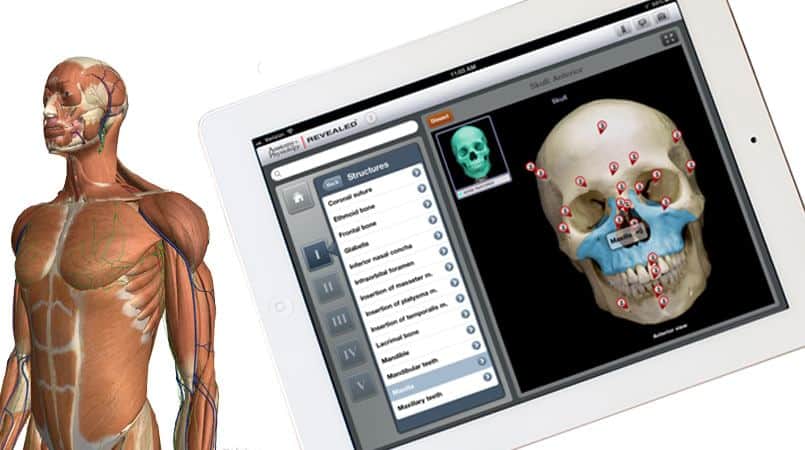 Why do you want to learn Human Anatomy? Because you would like to live a healthy life for sure I guess.  Nobody want's to get sick so you need to understand and know your body. Understanding your body can allow you to make better decisions at times when you're uncertain what to do next. If you're a medical student then using an anatomy app in your mobile is much more important it's easier to study and to diagnose other patients problems. Let us take a look at a number of the greatest Android and Ios Apps to learn human body.
These Apps of Human Anatomy can help you in real life too.  The human body is complex and includes many diverse organs that work together to ensure we're alive and kicking. Due to all the breakthrough improvements in medical technology, we're in a far better position to understand our body than say, a hundred years back.
There are a number of options available from the Play Store and iTunes to learn human body and the internal workings of your bodily organs. These apps can allow you to prepare for examinations or understand your body better in case you're dealing with a condition. In any event, there's an anatomy app for you.
Anatomy Learning – 3D Atlas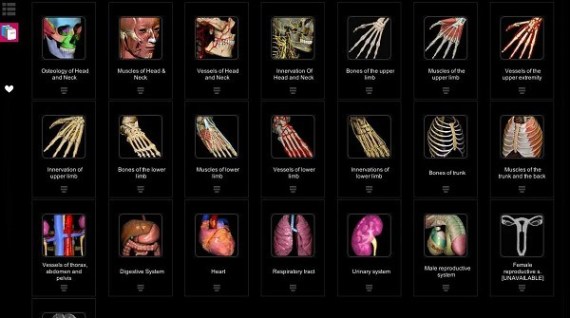 As the name implies, this system app will allow you to find out more about the human body using 3D illustrations and images. The app isn't accessible offline and for good reason. It can easily consume up to 1GB of space that's the reason why it remains online.
If you're a visual learner who enjoys attention to detail, Anatomy Learning 3D will make you feel at home. Note it will take some getting used to before you get the hang of it.
Anatomy Learning 3D is a free program that comes with a few in-app purchases that aren't necessary though.
Download: Android 
Download: iOS
Also read: SuperSU: Installation Guide – SU Binary Occupied – fix
Learn Muscles : Anatomy Quiz & Reference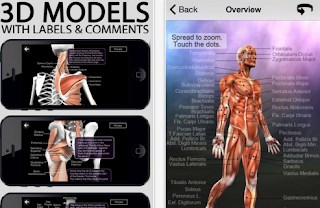 A great reference, testing and education tool. Includes 141 beautiful muscle images with name, action, origin, insertion and comments, plus audio pronounciation guide, a quiz maker, an action viewer, 7 3d models, and 6 short videos to create a rich learning experience.
Download: iOS
Visual Anatomy Free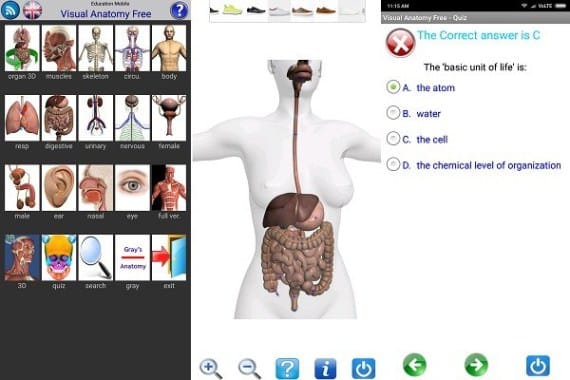 Visual Anatomy is a free human anatomy program that's ad-supported but comes with a great deal of features including 3D layouts of complex human pieces. You browse through the human body and use your fingers to zoom and rotate pictures.
There's a handy feature called sound pronunciation which can help you recognize how specific words are spoken in the medical terminology. They can be pretty tough to speak. Visual Anatomy includes an integrated dictionary and offline manner.
Download: Android
Download: iOS
Also read:  ExtraTorrents Unblocked & Mirror Sites
3D Bones and Organs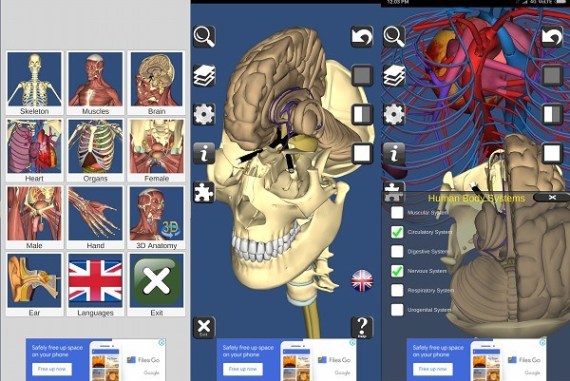 If you're studying organs, and bones especially, 3D Bones and Organs is a fantastic alternative. More concentrated on bones and the skeletal construction of the human body, the program comes with rotating structures and models which you can examine in a 3D atmosphere.
What I enjoy about the program has been the ability to peel layer after layer to reveal body parts and organs which lies under the skin and bones. Important words and organs have connected to Wikipedia for superior research and understanding.
Download: Android
Also read: How to Use Odin on MAC OSX – Download JOdin3
Teach Me Anatomy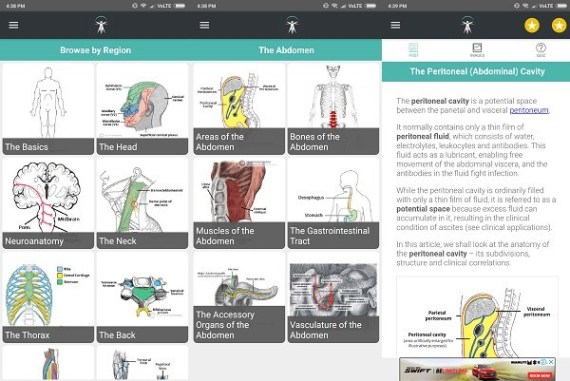 Teach Me Anatomy provides a thorough summary of the human body structure with over 250 in-depth articles for your perusal. You will find colorful images and examples of internal organs with markings.
This human body app for Android functions offline so that you don't require an active Internet connection at all times.
You can save posts and body of body parts as favorites for quick access. If you're getting ready for a test, there's a quiz section with over 800 multiple choice questions that will help you get prepared for the big moment.
Download: Android
Related posts