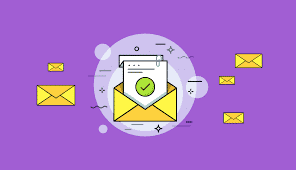 No matter how perfect your subscriber base is today, it may not be relevant tomorrow. Some users may forget the password from the mailbox, while others deliberately eliminate the mailer due to spam, and there are those who decided to switch to another mail service or changed their place of work. Well, and don't even ask about spammers, who constantly hone their craft, creating heaps of problems for marketers around the world. Any of the listed factors affect the fact that in your contact list there are more inactive (invalid) email addresses each day. Using such a dirty database, you risk losing your status as a reliable sender. Mail providers respond very quickly to this and therefore lower your ratings. If you do not regularly care about the cleanliness of your contact list, you can also end up in the spam or get a block. Goodbye Successful Marketing Campaign!
However, there is always away! Work with bulk email verification service to avoid failed campaigns. First-rate and reliable bulk email validation will make checking addresses from your database in actual time. The service will surely undertake all routine and laborious work. While you may aim your capacity at a different direction, search for new subscribers, improve your content, etc.
What Is A Bulk Email Verification Service?
No matter what company's activity is and what kind of business it runs, all companies use mass mailing of emails. It is truly one of the crucial conversion channels of promotion and sales. But nobody can test each address without an exception. That's where the special bulk email verification tool helps out. It can quickly analyze a huge amount of information, establishing the contact's legitimacy and the deliverability level. Validation involves several steps: from the simplest (for example, checking syntax) to more complex ones (checking domain and MX records). Usually, such an application works online, eliminating the need to install any programs on your PC.
How Does Email Address Verification Work?
Verification preciseness and effectiveness depend not only on the availability of options. It also relies upon the advisability of using some tools instead of others, a mix of the necessary functions, an internal or external database, and algorithms for work in general. A good bulk email verifier online should possess the functionality named below:
syntax – addresses detection with errors, typos, non-standard characters in accordance with the IETF and removing them from the file;
domain / MX record – DNS record checking, which involves establishing a relationship between the domain and address;
role accounts – setting up so-called role accounts (info @, admin @, etc.), sending emails that could turn into a black list;
one-time addresses – search for "garbage collectors", addresses that live only a couple of days. and they are often used by scammers;
Honeypot / Spam Trap – detection of honeypots, spam, black addresses, BOT,  by comparing the existing database with a given list to intercept spammers;
DNSBL and URI DNSBL – setting IP addresses which are often used to send spam (the so-called actual-time blackhole list);
final check – SMTP-check of every single address for validity, while the mailing of the letter itself is not required.
Each earnest verification service includes a similar set of tools. So which one is more effective? Let's list the best  10 bulk email verification and validation services compared to choose the top-notch one.
Who Are The Top 10 Bulk Email Verifier Services?
We have selected the top ten applications, in our opinion, that are popular globally:
Proofy is a cool and modern service. It offers a full range of necessary verification tools, including the ability to integrate software into client web applications through the API; offers 500 free checks for new users and its price starts from $0.006 per check;
MillionVerifier. The developers claim it to be the most correct verification service at the lowest price, the failure rate is 1%; it offers 200 credits for free and $0.000398 for a check for future use;
MyEmailVerifier. It differs in its speed and simple functionality, has the option of real-time verification API, there are discounts for commercial companies and educational institutions, accuracy – 98%, 100 free checks, price – $1.44;
QuickEmailVerification. Many corporations consider this service to be one of the most reliable, verification accuracy is 99%, it has an encrypted data store, 100 free checks every day, the price is $0.0005 for one check;
EmailListVerify. It uses 8 basic instruments for verification and it guarantees delivery of about 97%, its price is $4 for 1K  addresses;
DataValidation. It processes up to 100K addresses during 2 hours, has an API check for several platforms, it provides with a free testing version, its price begins with 7 bucks per 1,000 addresses;
ZeroBounce. It effectively conducts IP checking as well as geolocation of users addresses, it ensures 98.8%, and it is included in the US-EU-Switzerland data privacy system, price – $16 for 2,000 credits;
MailBoxValidator. It is simple for users, and it reduces bounce rates as well as boosts sender's reputation, guarantee – 96%, price is from $0.0007 for one check;
TowerData. It offers services for launching multi-channel marketing campaigns, accuracy – 95%, 100 free addresses, price – $0.009 per check;
Bounceless. There is an integration of ESP as well as API and the guarantee of delivery is 95%, the price is $19 per 2,500 addresses.
We recommend using Proofy bulk email checker online. It is an excellent ratio of quality control and favorable prices. To try it now, follow the link https://proofy.io/bulk-email-verification-service.
Why Is Bulk Email Verification So Important?
Surely, you have a data sheet requesting user data during registration like any other company has. If some people accidentally fill it with errors, then others do it intentionally. In any case, the more you have such addresses in your database, the worse will be the effectiveness of the campaign in general. What's even worse, mailing to such contacts can result in a deterioration in your credit as a sender and even blocking. Modern bulk email verifier online is a huge help in this case. In addition, with this software, you can improve the reputation of the IP address and stop being afraid of the blacklist as a nightmare of a marketer.
When conducting mass mailings, advertising, news and promotional campaigns, a preliminary check of the base is needed as the air to breathe. You might have hard luck without it. Having your money go down the drain. After all, a sent letter to a nonexistent, dummy email is not luxury, but stupidity, and, to make things even worse, you will pay for it. A professional bulk email verification service will make your email list perfectly clean. Thus you will reduce the number of failures, and your mailings will definitely be more targeted and, as a result, cost-effective.
Related posts