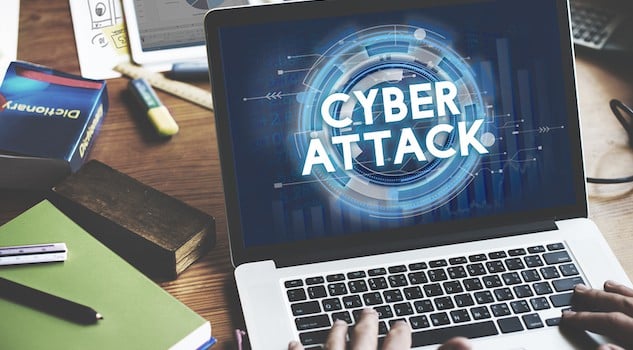 Your business is humming along. Every day, people come to work and get things done. Your clients and suppliers have no problems contacting you, and your shipping and receiving are seamless and efficient. Then, suddenly, bam. You have to shut down for a few days because of something unforeseen. It could be a hurricane, fire, water damage, or, yes, a worldwide pandemic.
When this happens, your business operations are severely hampered by the interruption. There are many moving parts in any business, and when even one grinds to a halt, it can have a ripple effect on everything else. If you have to shut down for even a day, everything gets backed up. You can't make sales, your shipping will be delayed, and you may lose opportunities for networking and connecting with prospects. As an interruption gets extended, you will still need to pay your bills and wages. On top of that, if the shutdown results from damage or destruction, you will have to pay for repairs and renovations.
As you can see, any interruption to your business can be incredibly costly. It could sink your company entirely if you don't take steps to manage interruptions. Your best bet is to take preventive measures against common causes of interruptions. However, that can't always be possible. That's why getting insurance coverage that includes business interruption coverage is essential. It can help you pay for your bills, wages, and repairs and renovations while you are shut down. If you lose inventory due to the incident, you can get compensation for that as well. When you are working out your insurance needs, you can have business interruption included with a tailored BOP insurance policy to ensure that you are adequately protected.
While you should definitely have it, the hope is that you never need your coverage. Here are some common business interruption causes and how you can manage and mitigate them.
 Natural Disasters
Unfortunately, there is very little that you can do if a natural disaster is too severe. For example, if your building is susceptible to earthquakes, then there aren't many preventative measures you can take. However, depending on where you live, hurricanes can cause flooding and water damage even if your location isn't completely destroyed. Ensure that your roof is inspected regularly and that your eaves and downspouts are in good shape. Depending on your type of building, you can install a sump pump to move any excess water away from the building. Your windows and doors should also be adequately weather-sealed so that strong winds won't blow water into the interior.
 Fire and Explosions
Fires and explosions are the most common causes of loss in United States insurance claims. Unfortunately, they happen regularly, and the unfortunate part is that many fires are entirely preventable. Make sure that you have a robust safety regime in your workplace. This includes having your electrical system inspected every year by a licensed electrician. You should also regularly inspect your heavy equipment and even the appliances in your break room. Install a sprinkler system throughout your building to eliminate any fires that start as quickly as possible. If you have a smoking area, make sure that it is at least 10 feet away from the building and is not near any grass or wooded areas.
 Vandalism and Theft
Vandalism and theft can each cause disruptions to your business if there is significant damage or if important business property is stolen, such as computers. It would be best to have electronic locks on your doors that lock automatically at closing times. Your alarm system should be connected to a remote service that will contact the police if someone is able to breach your property. Cameras will work as a deterrent, but make sure that there is signage around your property so that would-be thieves and vandals know that cameras are monitoring the area. You can also have locking doors that lead to sites that contain more valuable or sensitive items.
 Cyber Attack
Some studies show a new cyberattack in the United States every 40 seconds. That is an astounding number, and any business could be at risk. For example, you could have your computer data and systems held for ransom, which will cause a massive interruption. Or a data breach of your customer information could lead to bad public relations and a loss of reputation. As a result, you will have to spend more time cleaning up your image than doing the core work of your business.
To prevent cyberattacks, ensure that every employee has solid passwords for every portal they use for work. Two-factor identification provides additional security, as well as biometric authorization. The most substantial types of passwords are those that are randomly generated with a mix of upper and lower case letters, numbers, and special characters. Also, provide training for your staff about suspicious emails and phishing scams so that they are less likely to open something they shouldn't.
 Supplier Issues
Sometimes it's not something that happens to you but something that happens to another business that causes an interruption. If you have a supplier that is suddenly unable to provide you with what you need, it can affect your manufacturing and shipping times. It's always a good idea to have some redundancy with your vendors and suppliers so that if one cannot meet your needs, another may be able to fill the gap.
 Weather
While hurricanes can cause disaster, regular weather can also be a nuisance. For instance, a vast winter storm can make roads impassable, freeze heating units, and make it hard for people to get to work. If you can, have the infrastructure in place so that your staff can work from home if the weather is bleak. Provide laptops, VPNs, and mobile technology so that you can all reach each other and reach your clients and vendors no matter what it is like outside. There's no need to take risks getting into work when you can hunker down and still get things done.
There are many other possible causes of interruptions for your work. That is why business interruption insurance is so vital. Then, if something unforeseen were to happen, you would have protection against the worst possible outcomes. Besides that, take these steps to prevent and mitigate the consequences of the most common causes of business interruptions.
Related posts