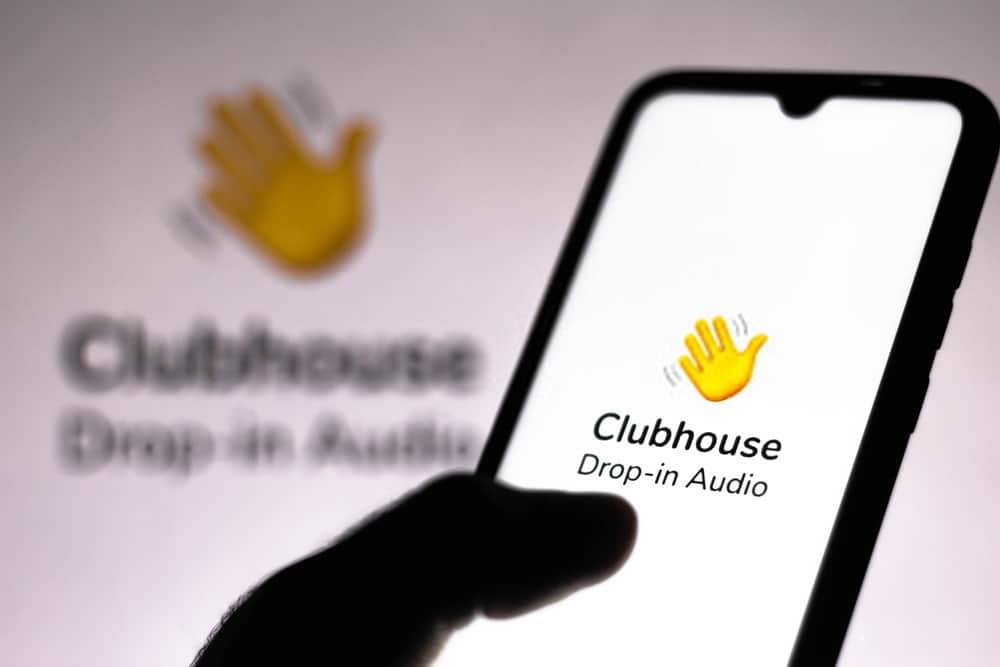 If you actively use social networks and follow some famous bloggers, the chances are high that you have already heard about a brand-new network, Clubhouse. It seems it has just recently appeared from nowhere, but everyone strives to reach it as if it is a ring of power. It is a mysterious social network in which everyone communicates via voice. Indeed, there are neither pictures nor video nor even text, just sound. The app, recently valued at $ 1 billion, has tremendous success with Silicon Valley investors and those in the media sphere. However, the very trick is that you cannot just register there but should get an invitation. The unexpected appearance of Elon Musk and Mark Zuckerberg has boosted its popularity dramatically. And a huge hype around this app has resulted in new ads on eBay that offer to buy an invitation. But is it worth giving it a try?
What is Clubhouse?
As mentioned, it is an app and social network that resembles a TED Talk since people gather in a chatroom and listen to a speaker. Even though it resembles a well-known podcast, it has one important difference. Talks go live and with a certain level of exclusivity.
Today iPhone owners have got a chance to try their hands at this app, but they cannot just download it from the app store and start using it right away. As in a yacht club, a current member should invite you to join. Here is such an elite virtual world. And as you know, an inaccessible thing is more precious.
Why is everyone talking about it?
Exclusivity has become its main ace in the hole. Everyone wants to get this "precious" and show off. The latter point occupies a special place in the modern world. Even though they say that the app is working in beta, people go crazy about it and dream of getting an invitation even if they don't realize what they need it for. Well, another way to get there is to register and wait when your account will be approved.
It is a great platform for thematic communities, so people united by one or more topics create a chatroom and hang out there. However, if you are a student and dream of getting into this closed community, it is better to study essay writing service reviews to find a service that can get your back when necessary. When you see its participants, the chances are high that you will be stuck there for a long time. Indeed, its participants are another appealing feature. Users can meet a huge number of interesting people they follow on other online platforms. Networking is one of the important parts of the service. As a member of small groups, you have a chance to meet new people, get acquainted with some celebrities, and make new useful connections. And there is always something about live communication.
How to get a "successful lottery ticket"?
To join the "community," a current user must send an invitation from their app, providing you with access to account setup. If succeeded, you will get a message on your phone number redirecting you to the application's registration page. However, app users have only two invitations they can send. You can still download the application and put your name on the waitlist, but the chances are small that you succeed this way.
What does the app look like inside?
At first, it may seem that the app doesn't stand out from the rest, but you will get into a chaotic and addictive world when you open it. So, you will hardly do without domyhomework123 if you are a student with a tight schedule.
You come across a simple home page that lists the talks that are taking place during this time and the chats scheduled later. You can join a room by clicking on it or start your own chat room.
So far, most chatrooms have a TED Talk atmosphere: one person speaks, and all others listen to them. Various chat rooms work simultaneously, so you can switch between topics and speakers based on your preferences. Themes range from digital marketing to LGBT and the myths of life after 30. Bear in mind that live audio chats disappear when the talk is over. It is strictly prohibited to record talks, so all conversations are protected.
How to create a profile
Clubhouse is now especially popular among representatives of the business and digital community, so until this app has become widespread, you can take advantage of elitism for high-quality networking.
Photo. You can select from a camera roll or take it right there. As in any social network, it is better to use your real pic in good quality.
Description. You have 125 characters to tell about yourself. It's enough to briefly mention your activities and highlight topics that may be of interest to you. It is better to use some understandable language so that you can be easily found through the search. The Clubhouse description acts as an Instagram name.
Links. There are no chats or private messages. The app has built-in widgets for Instagram and Twitter only, and these links are the only channel of communication with others. If you want to mention another social network, try to make the link as easy to find as possible. Users will not be able to copy it, so they will need to enter the link manually.
Related posts