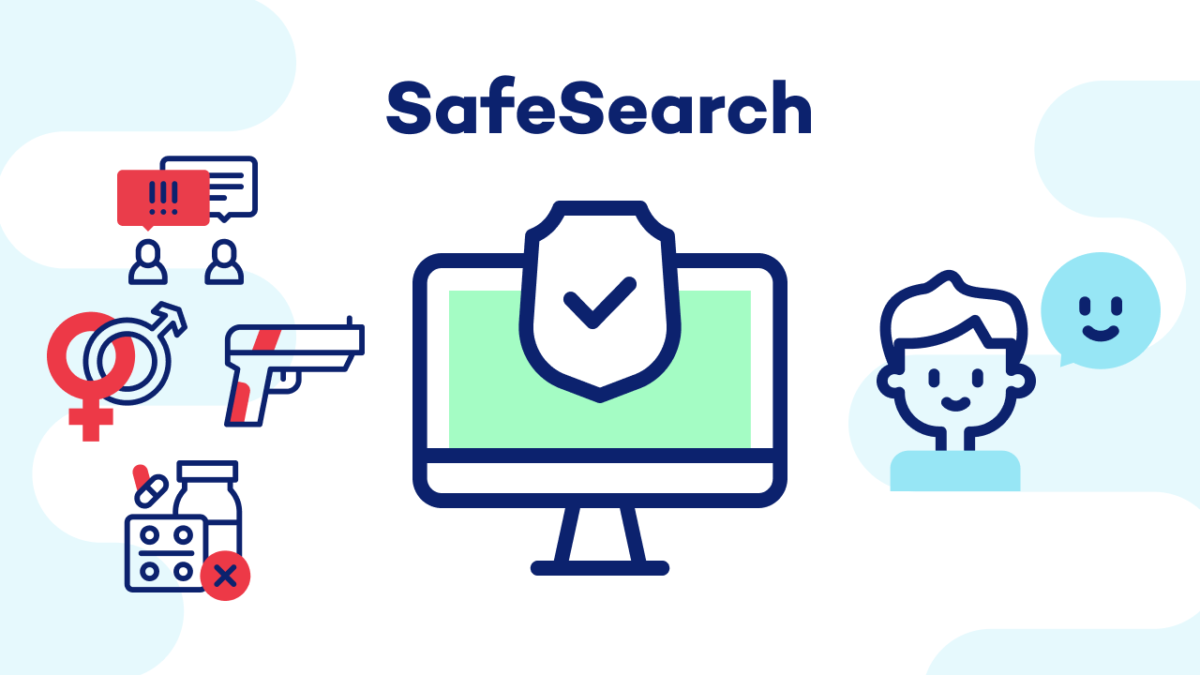 In today's digital age, the internet is a vast sea of information. Whether you're a student conducting research, a professional seeking specific content, or simply curious, Google Search is your gateway to this virtual realm. However, there's a catch – Google's SafeSearch feature, designed to protect users from explicit content, can sometimes be a little too cautious. If you've ever found yourself missing out on relevant search results due to SafeSearch, don't worry. We're here to guide you through the process of turning it off on both desktop and mobile devices.
However, while SafeSearch is undoubtedly valuable for safeguarding younger users, it can sometimes feel restrictive for adults who wish to access a broader spectrum of web content. If you're among those who prefer to have unfiltered access to search results, you've come to the right place. In this comprehensive guide, we'll walk you through how to disable SafeSearch on popular search engines, whether you're using a desktop computer or a mobile device.
Turn off Google SafeSearch on a Desktop
Disabling SafeSearch on your Mac, Windows PC, or Chromebook is a straightforward process. Here's how you can do it:
Method 1: SafeSearch Settings
Visit the SafeSearch settings page at https://www.google.com/safesearch.
On the right side of the page, you'll see a toggle. If it's blue, SafeSearch is activated. Flip the toggle to turn it off.
Method 2: Google Search Page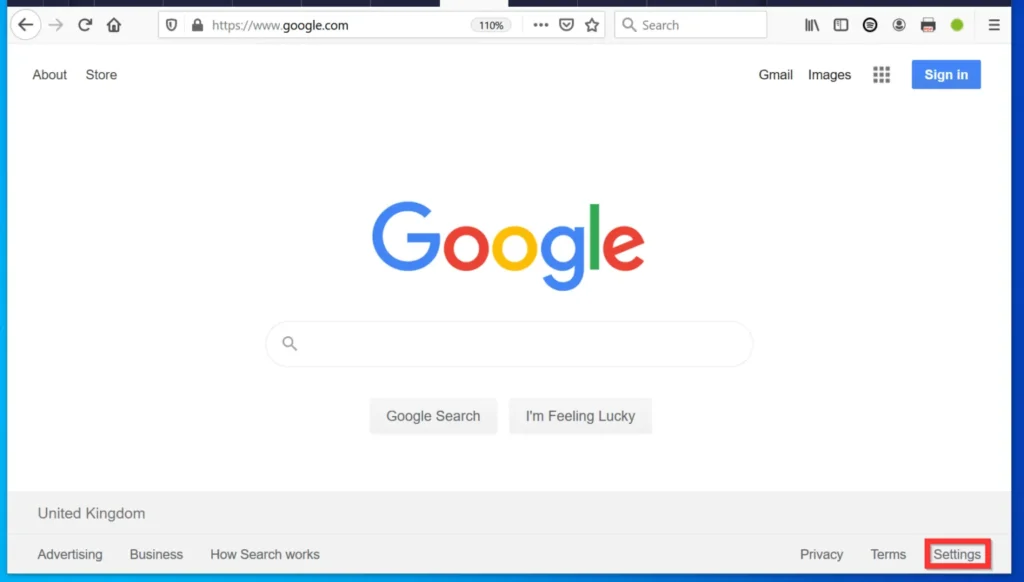 Conduct a search on Google Chrome or your default browser using Google's search engine.
In the upper-right corner of the display, click the Quick Settings icon.
Scroll down to find SafeSearch and flip the switch beside it to turn it off.
Turn off Google SafeSearch on an Android Phone or Tablet
Whether you're using an Android phone or tablet, you can easily disable SafeSearch using the following methods:
Method 1: Google App
Launch the Google app on your Android device.
Tap on your profile picture or initials in the upper-right corner.
Select "Settings" from the options.
Navigate to "SafeSearch" and flip the switch on the right to disable it.
Method 2: Mobile Browser
Visit SafeSearch settings via https://www.google.com/safesearch on your Android device's browser.
Tap the blue toggle to turn SafeSearch off.
Turn off SafeSearch on an Android TV
If you're using an Android TV, follow these steps to disable SafeSearch:
Launch the Android TV homescreen.
Scroll down to "Settings."
Navigate to "Preferences."
Select "Search."
Locate "SafeSearch filter" and tap the switch to toggle it off.
How to Turn off Bing's SafeSearch Feature
For those who prefer Microsoft Bing as their search engine, you can adjust SafeSearch settings as follows:
Open your web browser and go to Bing.com.
Allow the page to fully load.
Click on the hamburger icon in the upper-right corner to reveal a drop-down menu.
Select "SafeSearch." You'll be taken to the Bing search settings page.
Choose one of the SafeSearch options: "Strict," "Moderate," or "Off."
Scroll to the bottom of the page and tap "Save."
How to Turn off DuckDuckGo SafeSearch
DuckDuckGo offers several methods to disable SafeSearch:
Method 1: Search Result Page
Perform a search using DuckDuckGo as your default search engine.
Click "Safe search" under the toolbar.
A drop-down menu with privacy level options will appear. Choose "Strict," "Moderate," or "Off."
Method 2: DuckDuckGo Settings Page
Visit the DuckDuckGo settings page at https://duckduckgo.com/settings.
Navigate to "Safe Search."
Tap the drop-down button to the right and select your preferred option.
Method 3: Using the !safeoff Syntax
You can easily turn off SafeSearch by adding the "!safeoff" syntax to any part of your search query. This will automatically disable SafeSearch for your search results and will remain off until you decide to re-enable it.
Method 4: Using Safe DuckDuckGo
For those who want to enable SafeSearch with the strictest setting, visit https://safe.duckduckgo.com/ instead of the regular DuckDuckGo domain. This automatically activates SafeSearch at its highest level.
How to Turn On SafeSearch
In most search engines, SafeSearch is typically turned off by default or set to moderate settings. However, there are exceptions. For example, Google accounts of children under 13 have SafeSearch turned on by default, and family accounts only allow parents to adjust the setting. To turn on SafeSearch, follow the steps specific to your web browser, but be sure to select an option that activates the feature.
While SafeSearch is a valuable tool for filtering explicit content, it's important to note that it may not catch everything. Search engines usually provide options to report inappropriate content. Additionally, SafeSearch settings are specific to each search engine and do not affect content on websites you visit directly.
Why Settle for Default Settings?
Smartphones and applications often come with default settings that may not suit everyone's preferences. Whether it's customizing your browser homepage, fine-tuning your search settings, or adjusting your device's display settings, making a few changes can unlock a more personalized and enjoyable online experience.
Frequently Asked Questions
1. What is SafeSearch, and why is it important?
SafeSearch is a Google feature that filters explicit content from search results. It's important because it helps protect users, especially children, from encountering inappropriate content during their online searches.
2. Will disabling SafeSearch affect my search results on all my devices?
No, you only need to disable SafeSearch on one of your signed-in devices. Google will sync this setting across all your Google devices for a seamless experience.
3. Are there any other ways to customize my search experience?
Yes, Google offers various search settings that allow you to personalize your experience further. These settings include language preferences, region-specific results, and more.
4. Can I re-enable SafeSearch if I change my mind?
Certainly. You can revisit the same settings and toggle SafeSearch back on at any time.
5. Does disabling SafeSearch affect the safety of my browsing in any way?
Disabling SafeSearch may expose you to explicit content in your search results. Ensure that you use this feature responsibly and consider the implications, especially if others share your device.
6. Can I customize SafeSearch to filter content differently?
Yes, you can adjust SafeSearch settings to be more or less restrictive based on your preferences. Explore the "Search Settings" page to fine-tune your experience.
7. Is SafeSearch the only safety feature Google offers?
Google provides a range of safety features, including content filtering, safe browsing warnings, and privacy controls. Explore your account settings to discover these options.
8. Does disabling SafeSearch affect the ads I see in my search results?
Disabling SafeSearch does not directly impact the ads you see. Google Ads are determined by various factors, including your search queries and browsing history.
9. Can I clear my entire search history, not just the last 15 minutes?
Yes, you can clear your entire search history through your Google Account settings. Visit your Google Account's Data & Personalization section to manage your search history.
10. Is there a way to set up parental controls on Google Search?
Yes, Google offers Family Link, a feature that allows parents to set up parental controls on their children's devices, including SafeSearch settings.
Related posts