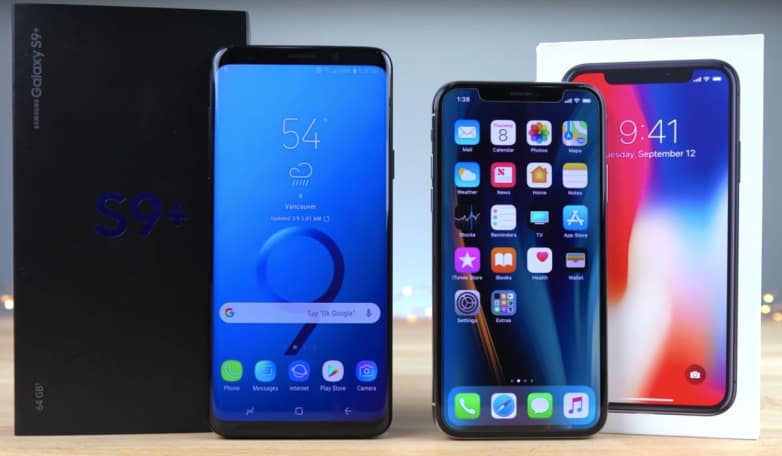 Now that the Galaxy S9 is in your pocket, chances are you've already noticed how fast it is. But did you know that you can make things even faster? There are a few steps that you can take to speed up the interface even more. And if you're worried about having to jump through a bunch of hoops, have no fear.
Speed up Galaxy S9
The first step you'll need to take is to head into the Settings menu on your S9. From there, scroll all the way down until you see About Phone, and open this sub-menu.
The About Phone section will show you a bunch of different information. You will see the name of your device, phone number, model number, IMEI, and more.
Below the overview, there is a section called Software information. You will need to tap into this in order to proceed.
After you have opened this screen, you'll want to look for a section named Build number. This will be an array of numbers and letters to let you know what build of the software your Galaxy S9 is currently running.
You can't open any more screens from here, but you want to tap on Build number 7 times. Once completed, a pop-up will appear which states "You are now a developer". This is where the fun begins.
Back out of those settings menus until you reach the main Settings panel. Scroll all the way to the bottom until you see Developer Options.
There will be a lot of different settings in this panel, many of which you will want to ignore. Once enabled, you'll want to scroll until you see a section named Drawing.
From here there are three different animations that we will be working with:
Window animation scale
Transition animation scale
Animator duration scale
Go through and tap on each one to change the scale. The larger the number, the slower the animation will be. Therefore we can deduce that the lower the number, the faster the animations will be.
We do not recommend turning the animations off completely, but you can move them from 1x down to 0.5x. The same steps can be repeated for all three animation scales.
Enjoy the speed
Once completed, the changes will take place automatically. If you want to be on the safe side, you can go ahead and restart your Galaxy S9.
After the device has rebooted, you will notice that navigating around your device is much faster. This is purely aesthetics, as you have decreased the speed of the animations.
Nonetheless, this is an extremely beneficial method to make your device feel snappier. If you run into any issues, be sure to let us know in the comments below.
Related posts