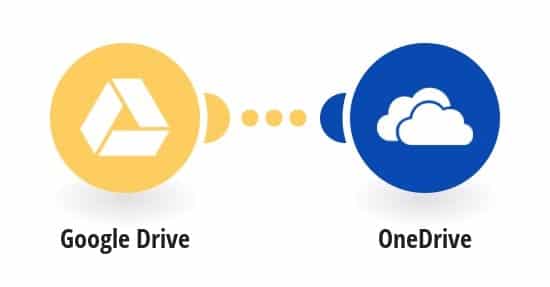 Transferring files from OneDrive to Google Drive may sound complicated, but it doesn't have to be. With the free web-based tool called MultCloud, you can directly transfer files from OneDrive to Google Drive without downloading and uploading manually.
Why Transfer Files from Google Drive to OneDrive?
Google Drive and OneDrive are online cloud storage services, through which users can have free storage space. Their online storage functions are the same, but the systems behind them are different. For Windows users, OneDrive can truly realize the fusion file system. In order to better experience the Windows system, some people consider transferring files from Google Drive to OneDrive. So, the problem occurs: how do I transfer files from Google Drive to OneDrive?
The traditional way of transferring files between Google Drive and OneDrive must be downloading and uploading documents, which is troublesome and wastes a lot of time to check them. Even worse, if there is an issue with the cloud services and network, users have to repeat this annoying downloading-and-uploading process.
How to Transfer Files from Google Drive to OneDrive?
With just a few clicks on MultCloud, users can transfer files from OneDrive to Google Drive for free, without worrying about software glitches and network outages. It is worth noting that MultCloud not only can cloud to cloud backup and transfer, but it also supports offline scheduled transfers and enterprise administrators to set permissions to transfer files.
For personal and enterprise cloud transfer needs across cloud services, MultCloud is the best choice.
Step 1:Open the website of MultCloud and click the "sign up for free" button. You can create your own account or just get a temporary account.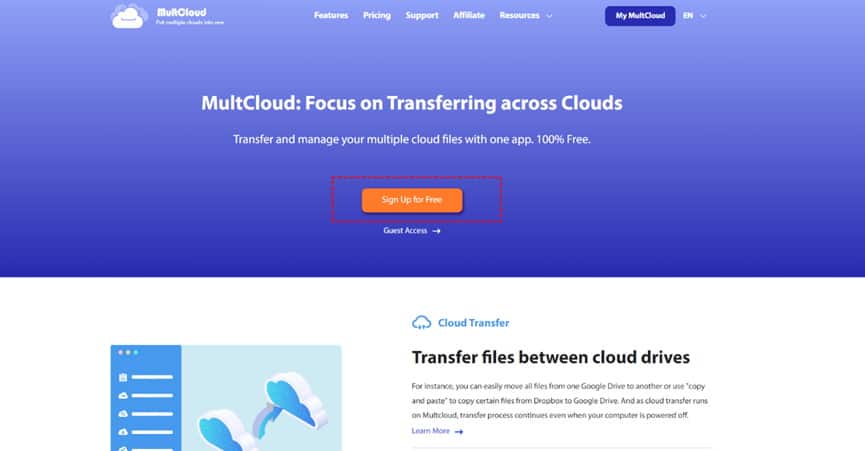 Step 2: As you can see, there are lots of options on the left sidebar. Then you can head to "Add Cloud" Our target task is to transfer files from Google Drive to OneDrive, so we should choose "Google Drive" and "OneDrive".
Note: MultCloud supports 30+cloud drives, such as Google Drive, Share With Me, Google Photos, Dropbox, MEGA, Flickr, Wasabi, etc.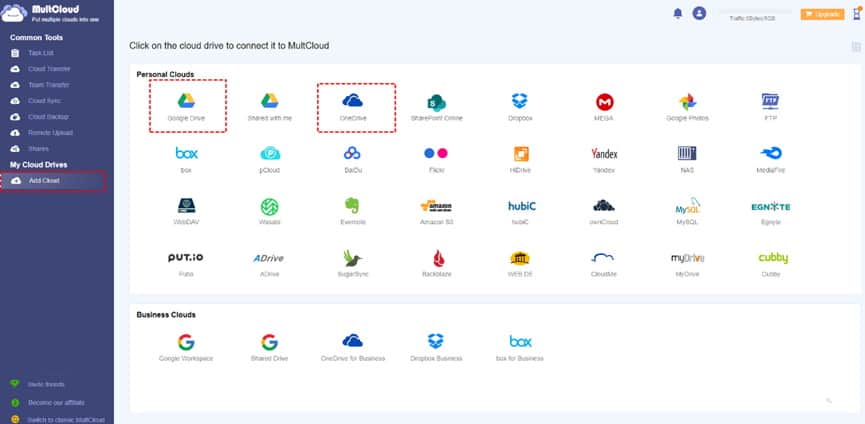 Step 3: Now press the second button "Cloud Transfer" from the top left, and select Google Drive as the original directory and OneDrive as the target directory. Then tap "Transfer Now", MultCloud would finish the task smoothly and quickly.
Note: if you just want to transfer photos from Google Drive to OneDrive, you can choose some specific photos or entire photo folder.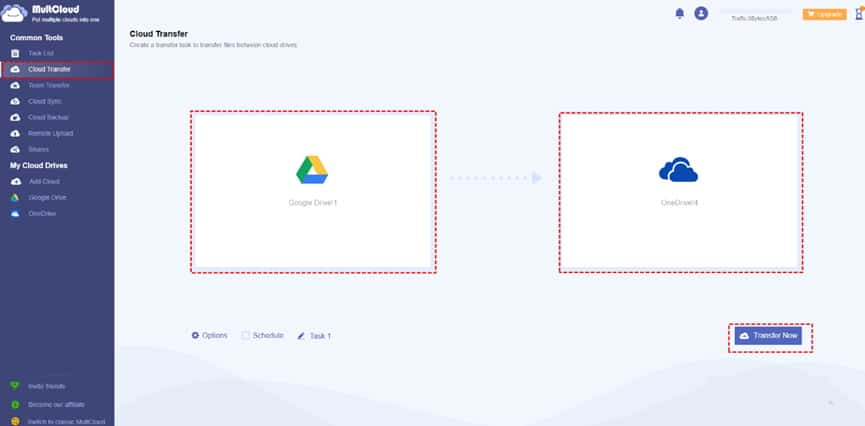 See, isn't it really that easy? Similarly, if you are confused about how to transfer Google Drive to another account, you only need to replace OneDrive with your target cloud services, and other operations remain the same.
Besides, MultCloud supports 7 languages, and more than 90 million users worldwide are using it. Although its core function is to transfer across different cloud services, its multi-cloud services management, team transfer, cloud sync, cloud backup, remote upload and shares functions are all very powerful and practical.
Summary
Based on user feedback, MultCloud is the best way to transfer files from Onedrive to Google drive free. Meanwhile, once you try this software, I am sure you will have an answer to the question of what is the easiest way to transfer files from Onedrive to Google Drive.
If you have over 2 cloud services, MultCloud must be the perfect choice to migrate data and manage them under a virtual roof. Users can do on the official website of each cloud, including downloading, uploading, sharing, copying, pasting, moving and deleting through over 30 cloud services.
Related posts