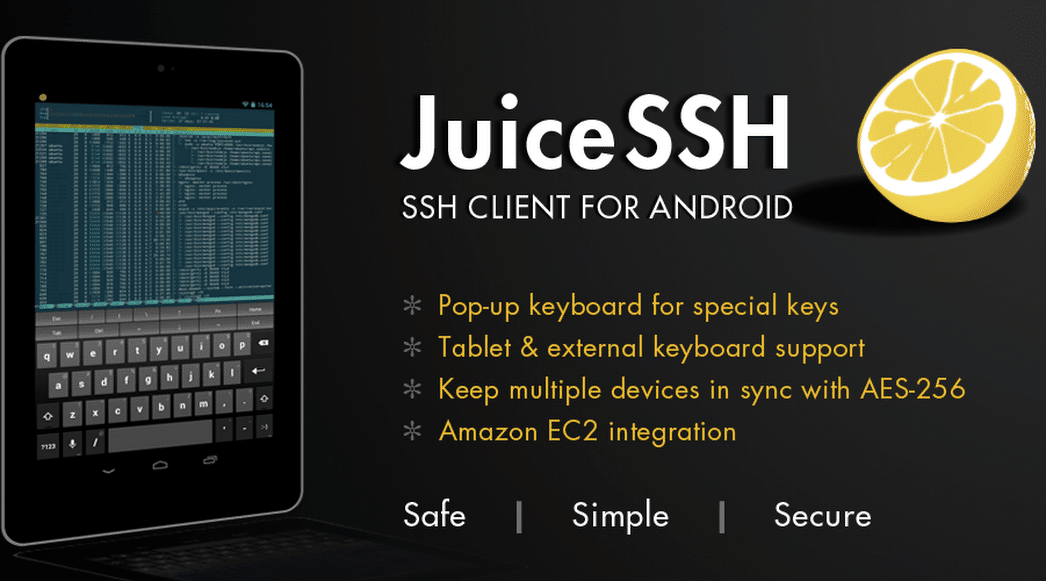 Secure Shell, or SSH may be a network protocol which allows for remote of network services on an unsecured network. SSH provides many functions, notably for remote network administration. Basically Lamp server or Linux server manage by SSH tools from PC. But If you're outside of your home or PC and you get a message: There's something wrong with the web server! You've need to do something!" then you'll easily manage your server by Android SSH client.
While there are a lot of SSH clients for Linux, Windows, and macOS PCs, mobile devices enjoy SSH clients also . we've previously covered the list of best SSH Clients for Windows. during this post, we'll learn all about the simplest SSH clients for Android!
Best SSH Client For Android
1. JuiceSSH – SSH Client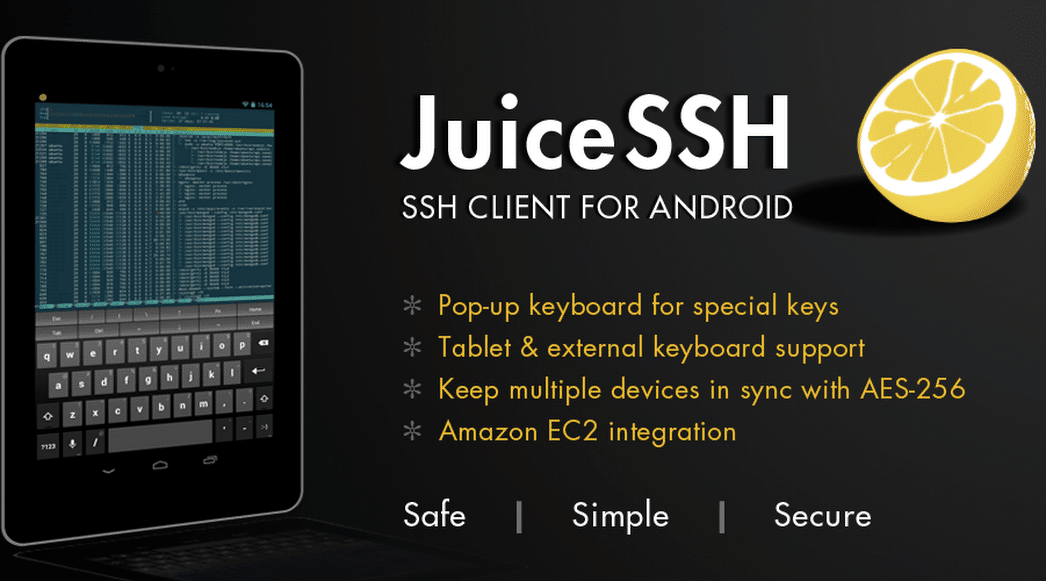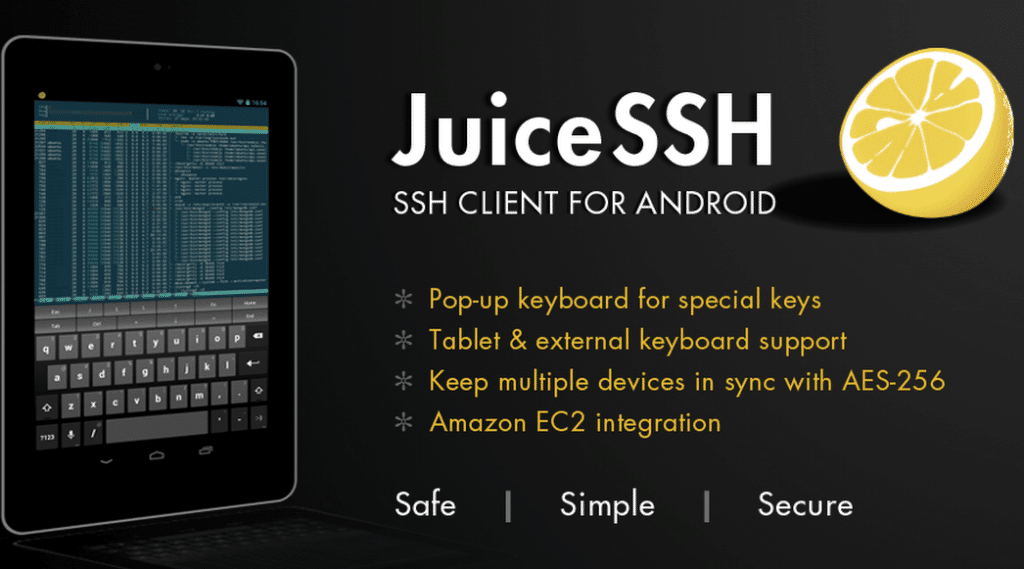 JuiceSSH is one of the best SSH clients for Android to manage Lamp server and Linux. It supports Telnet, SSH, Local Shell and Mosh, Save and Shares SSH transcripts to Dropbox/Evernote/Email & SD card. It Has built-in support for colour terminal and external keyboard. It has a couple of candies like using volume keys to change font size and copy-paste within sessions. The application is free, but it has optional in-app purchase for PRO version.
| | |
| --- | --- |
| Application Name | JuiceSSH – SSH Client |
| Current version | 2.1.4 |
| Last Updated | July 6, 2017 |
| Application size | 10M MB |
2. ConnectBot
ConnectBot is a powerful open-source Secure Shell (SSH) client. It can manage simultaneous SSH sessions, create secure tunnels, and copy/paste between other applications. This client allows you to connect to Secure Shell servers that typically run on UNIX-based servers.
3. VX ConnectBot
VX ConnectBot is a simple, powerful open-source secure shell client for Android devices. It can manage several SSH sessions, create secure tunnels, and copy/paste between other apps. You can access the shell of a remote machine and transfer files between it and the phone. It also supports local access of the Android shell and remote Telnet connections.
4. Termius – SSH/SFTP and Telnet client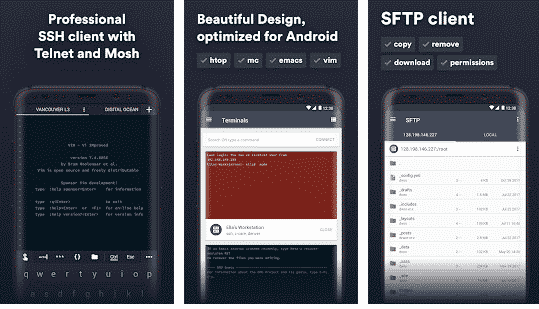 Termius is a  Simple SSH Client for Android devices. It is a very basic telnet and SSH 2 client. It can help you to access your server easily when you cannot find a PC / Laptop for immediate use.
5. SSH Client – Far Commander
Far Commander is an advanced SSH client which allows you to manage UNIX-based servers from your Android device. The user interface is implemented using a clear and simple style, maximising the use of touch gestures.
The app has a backup feature that allows you to backup all the custom commands, server information, and categories.
CONCLUSION
A brief look for best SSH clients for Android yields a lot of results. Though there are many Android SSH clients, only certain free Android SSH clients are completely free. Many solutions for accessing SSH on Android offer paid upgrades and operate a freemium model. With this configuration, you'll gain access to Android secure shell client access, with a little one-time or recurring payment adding features and removing limitations. as an example , you would possibly gain access to SFTP additionally to SSH with the paid iteration of an Android secure shell client. Overall, free Android SSH clients are fantastic for providing SSH on Android. Most Android SSH apps are completely usable sans payment. You'll mainly want to pay if you favor premium features like group collaboration, ad removal, and SFTP on top of purely SSH.
Related posts