Most of us know Apple to be a high-end, premium brand. Whenever the annual Apple event is held, you can find people tuning in in great numbers to check out new product launches, new updates, and much more. It is a brand that keeps people interested and excited for everything it delivers.
Since it's a premium brand, the majority of Apple products get priced on the higher side of a price range. However, the way each device is created, the features they hold, and the software support make it worth the price. If you are buying an Apple product, you are guaranteed your money's worth.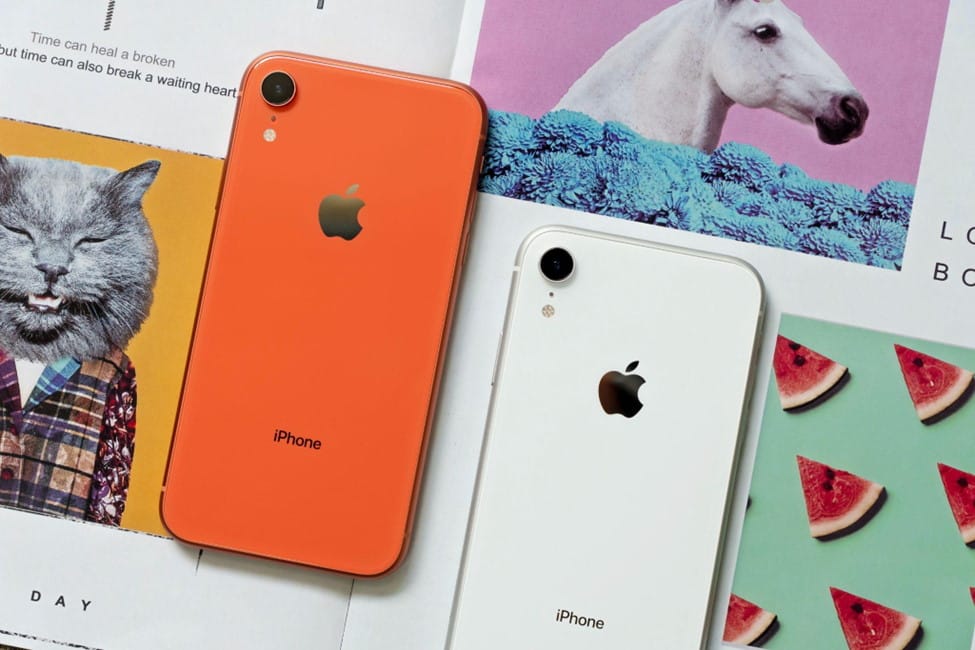 One of the most in-demand Apple products is the iPhone. Not only does it get you the basic abilities of a phone, but you also get to do so much more. It gives you a unique experience that may not come with any other product. And another fun fact? The software support provided by Apple allows even older models to run the latest iOS version, making them equally beneficial and effective as a newer model. It is only the high price that often makes people hesitant to make a purchase. But what if we told you that it is possible to buy iPhones on a budget? Here are nine budget models that will allow you to own an iPhone finally.
iPhone XR: Released in 2018, it is one of the cheapest iPhones made to date. It holds a good balance of quality and price, making it a perfect option if you're looking to buy on a budget. It comes with a 6.1-inch LCD display, 12MP camera and a 7MP selfie shooter, which allows you to take top-quality photos on every occasion. While it does come with an older processor, the phone still runs as smoothly and fast as any new model.
iPhone SE 2022: Another option for a cheaper iPhone is the SE. It comes with the latest and quite powerful Apple processors and is also 5G enabled. Although quite similar to its predecessors like the 2018 SE model or the iPhones 7 and *8, the new processors and 5G integration make it stand out quite well. It comes with a single camera and improved battery life, making it a perfect phone for those always on the go.
iPhone 13: Another new release in the Apple family, the iPhone 13 comes with the powerful A15 Bionic chip and the ability to increase storage up to 512 GB. Although it may not include three cameras like the iPhone 13 max, its Sports sensor-shift OIS allows you to take stable videos and fantastic night photography. If you have a budget that allows a bit of flexibility, the iPhone 13 is a perfect fit to look into.
iPhone 13 mini: A sister variation of the iPhone 13, the mini is a more compact version that still holds the same features and specifications. While it does come with a slightly smaller screen, it still gives you the equal quality that you can expect from bigger iPhones.
iPhone 11: Another option for those with a slightly more flexible budget, but the iPhone 11 is an option you shouldn't overlook. A downside is that it doesn't come with a fingerprint reader. But if that's something of a lesser priority you can go for it for its 4K video recording ability and the powerful A13 Bionic chip.
iPhone 12 mini: A predecessor of the iPhone 13, the 12 mini has almost near identical features to the iPhone 13. It delivers the same high-quality performance and is the perfect option for the iPhone on a strict budget.
iPhone 8: One of the older iPhone models but still efficient even in 2022. The iPhone 8 comes with Retina HD displays and an A11 Bionic chip that still makes it run smoothly with the latest software and applications. If you're looking for an iPhone on a budget with an amazing display and top-notch specs, the iPhone 8 is the one to choose.
iPhone 12: Unlike the mini, the iPhone 12 gives you a larger display without you having to spend excessively. It has limited storage of up to 256 GB, but with its A14 Bionic chip, it gives a smooth and powerful performance like the iPhone 13.
iPhone 7: Another one of the older models, but the iPhone 7 comes with retina display and 4K video recording. While it may have older iOS versions, it still runs smooth and gives efficient performance to those looking for quick and minimal use with their phones. Being on a budget, the iPhone 7 is a great option to go for even today in 2022.
There's a reason why people chase after iPhones so much. They may be high priced, but they give you the best features with maximum efficiency for anything you need to do. If you do not have room in your expenses for the highest-end model, you can check out these budget options. You can buy them from wholesale cell phones stores (there are places that sell wholesale iPhone, that you can check out)  and get the most of the iPhone experience.
Related posts