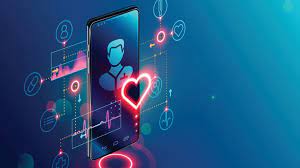 You're ready to open your own practice as a chiropractor and become your own boss. You've made the decision, have the necessary funds, and are now looking at different options to set up an office conducive to practice day in and day out.
Even though it might seem like a daunting task, setting up a practice as a chiropractor isn't as hard as one can imagine. Once you have all the essential equipment, you will be ready to start seeing patients from the very first day.
Read on to discover more about essential equipment for your new business venture.
Billing Software
The first thing you need to get started is billing chiropractic software like Chiro8000. Many people overlook this and go for the cheaper software available. However, it's better to spend more on the right system immediately as it will save you money in the long run.
A good system will help you manage your practice, automate tasks and generate reports more effectively. It will also give your staff a better experience while working on it.
You can also get chiropractic software that integrates with a practice management system (PMS) like bookkeeping, scheduling, patient management, and other HR systems. This will help you save time and stay organized.
Additionally, it can help you get paid faster, improve cash flow and reduce insurance and administrative costs.
Exam Rooms
The next thing you will need to set up your practice is an exam room. Ideally, you should have at least two exam rooms in your practice.
When setting up the room, ensure ample space for the chiropractor and the patient to move freely. Try to create a tranquil and soothing atmosphere by using soft lighting, decorating with images that inspire you, playing soothing music, and keeping the windows open.
The room should be well-organized so that patients can find their way around easily. For the equipment in the room, make sure you have a table to put the patient on, a chair to put the chiropractor on, and a cabinet to store your supplies and other necessary items.
Above all, you should have a computer/tablet to keep track of patients and their appointments.
X-ray Machine
One of the essential equipment you'll need in your clinic is an X-ray machine. X-ray machines have been a part of the chiropractic process for ages, and there is no doubt regarding their importance.
The machine uses electromagnetic energy to produce images of the patient's bones and muscles. However, there are different types of X-ray machines available in the market; each having their own features and uses.
Computerized Adjusting Table
Another important piece of equipment in your clinic is the adjusting table. This is where you will perform adjustments on your patients and is one of the most important pieces of equipment in a chiropractor's office.
Ideally, you should get an adjusting table that is easy to operate, has a digital display, and comes with a console that allows you to track the number of adjustments performed.
While it is important to get a quality table, it is also crucial to consider the ergonomics of the table. The table should be adjustable to your chiropractor's height and the patient's height. It should also have a rotating seat to allow your patients to lie on their back and side during adjustments.
In Conclusion
As a chiropractor, your job is to help people who are suffering from back pain, neck pain, or any other related issues. To that end, you need to build a clinic or practice space that is conducive to your services and helps you reach out to more people.
As you can see, you need various necessities to set up a practice as a chiropractor. With this equipment, your practice will be ready to start treating patients right away.
Related posts